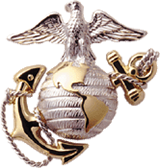 Incident Date 19700310 HMM-161 CH-46D - 153987+ - - Rotor failure after Takeoff from Hill 364
[PASSENGERS]
Vargas Jr., Marcelino PFC Passenger HQCo/HQBn/1stMarines/1stMarDiv 1970-03-10 (vvm 13W:109)
Struss, Larry Anthony LCpl Passenger HQCo/HQBn/1stMarines/1stMarDiv 1970-03-10 (vvm 13W:108)
Cadenhead, Theodore L PFC Passenger HQCo/HQBn/1stMarines/1stMarDiv 1970-03-10 (vvm 13W:102)
Duke, Larry Wade Sgt Passenger 1stRadioBn attached to 3rdMAF 1970-03-10 (vvm 13W:103)

---
VARGAS JR. MARCELINO : 359425108 : USMC : PFC : E2 : 0311 : 19 : ROCKFORD : IL : 19700310 : Air Loss, Crash, Land : Passenger : body recovered : Quang Nam : 01 : 19500915 : Cauc : RomanCatholic/single : 13W : 109
STRUSS LARRY ANTHONY : 473602900 : USMC : LCPL : E3 : 0311 : 20 : MINNEAPOLIS : MN : 19700310 : Air Loss, Crash, Land : Passenger : body recovered : Quang Nam : 01 : 19490726 : Cauc : Protestant/single : 13W : 108
CADENHEAD THEODORE L : 227661815 : USMC : PFC : E2 : 0311 : 22 : PLEASANT VALLEY : NY : 19700310 : Air Loss, Crash, Land : Passenger : body recovered : Quang Nam : 04 : 19480225 : Cauc : Protestant/single : 13W : 102
DUKE LARRY WADE : 255724538 : USMC : SGT : E5 : 2571 : 22 : SUMMERVILLE : GA : 19700309 : Air Loss, Crash, Land : Passenger : body recovered : Quang Nam : 08 : 19480131 : Cauc : Protestant/single : 13W : 103
---
HMM-161 Command Chronology - March 1970
During the month, HMM-161 had one aircraft accident which resulted in the loss of 4 Marine passengers and Alpha damage to the aircraft.
Submitted by:
Alan H Barbour, Historian, USMC/Vietnam Helicopter Association, 20040320
---
HMM-161 Command Chronology - Sequential Listing of Events
10 MAR 70 - While conducting a routine resupply mission the aircraft, piloted by 1stLt L. D. Hughes and 1stLt D. H. Cady crashed just after take-off. This accident resulted in the loss of 4 Marine passengers and Alpha (strike) damage to the aircraft. The flight crew escaped without injury. [Location of incident was adjacent to Camp PERDUE near Hill 327 at grid AT 947754 - 4 mi. west of Danang city]
Submitted by:
Alan H Barbour, Historian, USMC/Vietnam Helicopter Association, 20040320
---
Personal Narrative
I ALWAYS THOUGHT MORE MARINES WERE KILLED IN THE CRASH AFTER ALL THESE YEARS. FOUR MARINES ARE STILL TOO MANY. I WATCHED THE CH46 TAKE OFF W/EXTERNAL NET LOAD TO RESUPPLY AN "OP" AND DROP OFF MARINES. AS THE CHOPPER LIFTED OFF AND STARTED TRAVELING FORWARD, I HEARD CRACKING OR CHOPPING AND LOOKED UP ABOVE TO SEE THE PROPS COMING APART. THE 46 CRASHED A COUPLE HUNDRED YARDS FROM THE HELIPAD AND BURST INTO BLACK SMOKE.

I SAW THE PILOT AND CO-PILOT EXCAPE - CAN'T REMEMBER ANYONE ELSE RUNNING AWAY FROM THE 46. IT WAS A HELPLESS SITUATION - THERE WAS AMMO AND EXPLOSIVES ON BOARD AND THEY STARTED TO COOK OFF AFTER THE FIRE STARTED. FELT REALLY DEPRESSED AFTER THE INCIDENT - THERE WAS NOTHING I OR ANY OF US COULD DO TO HELP THOSE TRAPPED MARINES INSIDE THE BIRD.

TO ADD INSULT TO INJURY, THERE WAS A PHOTOGRAPHER (CIVILIAN) WHO SHOWED UP FROM NOWHERE AND STARTED TAKING PICTURES WHILE THE 46 WAS BURNING. A BLACK GYSGT CAME RUNNING UP BEHIND THE PHOTOGRAPHER AND STRIPPED HIM OF HIS CAMERAS AND TOLD HIM (VERY CONVINCINGLY) TO GET THE HELL OUT OF THERE. I SALUTE THE GUNNY AND WISHED I COULD REMEMBER HIS NAME. ALL I CAN REMEMBER OF HIM IS THAT HE WAS A VERY LARGE MARINE.
Submitted by:
Roger K. Kolling Jr, PFC, USMC with HQCo/1/1 - witnessed crash, 20060624
---
Personal Narrative
"Years and years have gone by and only now can I reach out for help. I was a member of 11th Motor Transport Bn in Vietnam."

"Our unit was on the outskirts of Danang just across from 26th Marines. One afternoon while on perimeter duty I witnesed a CH46 crash in to LZ of the 26th Marines compound. It is really hard for me to describe what I saw. I felt so helpless because I could not reach the crash site with all the concertina wire and claymores set up around our perimeter. I would like your help in finding the names of the Marines that died that day." Semper Fi Cpl Glenn Zak RVN 69/70

I witnessed this crash while working on the wire around my perimeter. My unit, 11th Motor Transport Battalion, was directly across the road.

There was no way I could reach the H-46 as the rows of wire would have been impossible to get over. I thought many more Marines died, since fire erupted quickly.

Wish I could have done something and that bothers me to this day. Semper Fi brothers. RIP.
Submitted by:
Glenn Zak, Cpl, USMC, witness, 20081012
---