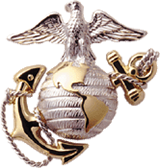 Incident Date 19700311 HML-367 AH-1G 68-15190+ - Mechanical Failure
[CREW]
Grace, Dennis Frederick 1stLT Co-Pilot HML-367 MAG-16 1970-03-11 (vvm 13W:111)

---
GRACE DENNIS FREDERICK : 078348624 : USMCR : 1stLT : O2 : 7565 (AH-1) : 26 : NIAGARA FALLS : NY : 19700311 : hostile, crash, land : Crew : body recovered : Quang Nam : 03 : 19430314 : Cauc : RomanCatholic/single : 13W : 111
---
Personal Narrative
On March 11, 1970 I launched on an extract of a combined force of recon Marines and ARVN soldiers. It was the final episode of an extract that went bad on 2 March. Denny Grace was my co-pilot gunner. I had just joined the squadron after 6 months as the First Marines ALO, and I hardly knew Denny. We had met at a discussion group being run by the Catholic chaplain at MMAF. We talked a little while we flew, rearmed and refueled. It turned out that we had both gone to small rival Catholic colleges in Western New York. Denny was from Niagara Falls and I was from the suburbs of Buffalo.

Ted Solliday had experienced a cobra tail rotor loss a few days before, and Denny and I briefed on the emergency procedure. The white board in the squadron ready room warned of air bursts in the Arizona area. We were operating near the "Tennis Courts" across the River, West of An Hoa.

On the second sortie after rearming at An Hoa we were hit. While climbing out from a gun run at about 600 feet AGL I felt a lurch. In my peripheral vision I saw a red or pink cloud. It looked like an airburst, but could have been hydraulic fluid. The aircraft immediately began to spin wildly. I rolled the power off and we were in an almost completely inverted, nose down attitude. Once the power was off the aircraft responded nicely to control input, but we could only fly in a rapidly descending right hand circle. I got out a May Day. As the ground came rushing up I could see we were going to hit on a rocky, steep slope of a mountain. I tried to squeeze on a little power but the aircraft started to spin again. I wasn't absolutely sure up to that point that we had lost the tail rotor. It could have been loss of tail rotor control, or a stabilizer computer malfunction. I flared and pulled collective as we went in, facing up the mountain. With the beginning of the spin when I started to add power we had gotten over some trees. I had briefed Denny to challenge me on "Fuel" if we were going to impact during the flight. He did and I told him "Secure Fuel." The engine was winding down.

We were in an extremely nose high attitude and I could not see what was in front of us. I gave Denny the controls, with a "You've got it." He took the controls with a kind of incredulous "I've got it!" I saw we were settling into the tops of trees and then remembered nothing until I woke up on the ground. I think the cyclic hit my bullet bouncer, which in turn smacked me in the jaw and knocked me unconscious. I came to on the ground, sitting in the cockpit. I had all the wind knocked out of me and could hardly talk. There was AK-47 fire very near to us. I tried to call Denny but could barely speak. I passed in and out of consciousness, several times. My helmet was over my face with a big vertical crack down the middle of it.

Through that crack I saw two people carrying AK-47's and speaking Vietnamese. My right arm had a compound fracture and the only way I could move it was to grasp my right wrist with my left hand and move my arm around. I could not get to my survival radio, which was under my bullet bouncer. I got my .38 out. It was loaded with some green star cluster rounds that Major Dan Shar had given me. I fired the pistol through the canopy a couple of times and Shar saw the rounds and knew someone was alive.

I came to at one point and there was a crewmember from a 46 next to the cockpit. He dragged me out of the cockpit. I asked him about Denny and he said he looked pretty bad. I ran on my broken leg to the hoist and while ascending to the CH-46, something hit the hoist seat and fractured, putting a deep laceration in my arm. In the CH-46 I talked to a crew chief or gunner and asked them to get the Catholic Chaplain from MAG-16 over to the NSA hospital to administer last rites to Denny.

My health record was pretty screwed up and I spent a long time in hospitals at Da Nang, Yokuska, Yokota and finally Bethesda. Denny's brother Ed came to see me in the hospital, and his parents eventually visited my family and me in Virginia. I felt that his mother never really recovered from Denny's death. I remember Denny and his family every week in my prayers.

I still have dreams about various parts of this incident. It was a shame that a young officer like Denny had to die. I sometimes feel a little guilty that he died so young, and I lived on. I never knew about the dog tag in his boot until reading the account from the CH-46 pilot. The whole incident still stands out vividly in my memory, but there are a lot of unknowns that I remain curious about.
Submitted by:
Jim Rider, HML-367, Gunship Commander, 20030818
---
1stLt Dennis Frederick Grace
1stLt Dennis Frederick Grace, 26 years old from Niagara falls, New York, was flying as copilot for Maj. Jim Rider( Wounded in crash) on March 11th 1970. Their AH-1G lost it"s 90 degree gear box and tail rotor assembly causing the aircraft to crash. Lt. Grace always had a face full of smile. He will forever be remembered for the dog tag he wore to his dying day in his boot lace that said " If you are the one that recovers my body, F*** You, you live sonofabitch" He had a great sense of Humor and I still think of him often. Photo from HML-367s 1970 cruise book.
Submitted by:
webmaster@popasmoke.com, POPASMOKE webmaster, 20030819
---
Personal Narrative
While I don't have the specifics of the crash (I believe they lost the tail rotor) I was the medevac pilot who recovered the body. I recall having to hover over the side of a mountain and do the recovery via the hoist. In his boot, Denny had a dog tag imprinted with this verbiage "If you're the one who recovers my body, f*** you, you live sonofabitch." He had the last laugh.
Submitted by:
N.F. (Pete) Hanner, medevac pilot, 20030818
---
1stLt Dennis Frederick Grace, HML-367
Submitted by:
POPASMOKE Admin, 20050204
---