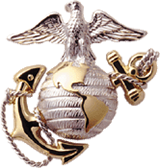 Incident Date 19700321 HML-167 UH-1E 152427+ - Hostile Fire, Crash
[CREW]
Underwood, Thomas Wayne SSgt Crew HML-167 MAG-16 1970-03-21 (vvm 12W:030)
Gonzales, David Sgt Crew HML-167 MAG-16 1970-03-21 (vvm 12W:029)
Castle, Robert Edward 1stLT Pilot HML-167 MAG-16 1970-03-21 (vvm 12W:028)

---
UNDERWOOD THOMAS WAYNE : 293340833 : USMC : SSGT : E6 : 6018 : 28 : ZANESVILLE : OH : 19700321 : hostile, crash, land : Crew : body NOT recovered : Laos : LZ : 10 : 19420107 : Cauc : Protestant/married : 12W : 030
GONZALES DAVID : 547660747 : USMC : SGT : E5 : 6114 : 22 : VENTURA : CA : 19700321 : hostile, crash, land : Crew : body NOT recovered : Laos : LZ : 03 : 19470724 : Cauc : RomanCatholic/single : 12W : 029
CASTLE ROBERT EDWARD : 546660214 : USMC : 1stLT : O2 : 7563 : 23 : SANTA ANA : CA : 19700321 : hostile, crash, land : Pilot : body recovered : Laos : LZ : 02 : 19460408 : Cauc : Protestant/single : 12W : 028
---
Comment on Incident
Crew shot down in Laos on SOG mission – copilot (Larry Parsons) E&E'd for many days before rescue. Squadron was restricted from SAR by chain of command due to nature of the mission.
Submitted by:
N/A, 20030818
---
Personal Narrative
I debriefed Larry Parsons on the incident where Bob Castle (the Aircraft Commander) and Larry (a new huey copilot) were covering insertions into Laos and were shot down. I knew Bob from Army Flight School where we all lived together in the "Zoo." The mission was very secret at the time because President Nixon was denying involvement across the border; but our guys were doing it (along with the Army and Air Force in a combined mission out of Quang Tri).

Larry and the others were immediately declared KIA (unusual without bodies - except in this case). A bogus story was floated that they got lost and flew into Laos and were shot down. Larry did E&E for 19 days and during that time he was "buried" by his family back home. Then he was rescued by an Army huey doing the same mission and was brought to Da Nang for medical treatment, debrief (me) and then evacuation to the USA.

He called his mom and announced he was actually alive. Then the heavy's demanded a debrief ASAP so he could go home. We spent a week recounting the incident. Then we signed a non-disclosure document and promised not to tell the story for 5 years. After it was realized that Larry survived, the concern was that someone else might be out there.

A team was put into the crash site (I saw the photo's and read the debrief). They found footprints and a lot of molten metal - as if someone had dragged pieces away. The conclusion was that the other three crewmen were killed in the crash (Bob did a good enough autorotation to allow Larry to survive - although Larry described a cockpit engulfed in flames). Some bone and dental work were recovered - and I don't know whom it was associated with. I was a cobra pilot in VMO-2, then HML-367 before I became the Wing E&E officer and Gen. Thrash's morning Intell briefing officer - to finish my tour.
Submitted by:
Paul Pratt, Wing E&E Debrief Officer, 20030818
---
LOSS COORDINATES
Loss Coordinates: N16 01 42 E107 17 48 [LAOS]
Submitted by:
N/A, 20030818
---
Personal Narrative
I noted that Sgt (E-5) David Gonzales, 547-66-0747 is listed as single. We in the squadron understood him to be married. Further, he was the father of a son born just prior to his death. A fact announced in Maintenance Control following the birth. A few years ago (between 1981 to 1984) I read (in the Washington Post - Sunday Editorial page) about a lawyer (named Gonzales) who had become a lawyer after her husband's death and whose Marine Corps Sgt husband was killed in Laos while serving as a helicopter crewman in Viet Nam. She, if my memory concerning the article serves me, lived in Kansas City. Further, her son never saw his father. At the time I felt very confident that she was the wife of "our" Sgt Gonzales.
Submitted by:
Elmer Davis, HML-167 Pilot, Quality Assurance Officer, 20030818
---
Personal Narrative
In response to the above account regarding Sgt Gonzales, the following is appended:

In a comment posted previously about Sgt. Gonzales, regarding the fact that he was married, with a son, I believe that this relates to SSgt. Underwood, not Sgt. Gonzales. I am that son. I was born 17-JAN-70 just short of two months before the incident. My mother is indeed now a lawyer, who lives in the Kansas City Metro Area (Olathe, KS). SSgt. Thomas Wayne Underwood's status has been MIA since a few months after the incident following an interview with one of the crew that was recovered.
Submitted by:
Anthony J. Underwood, son of Thomas Wayne Underwood 293340833, 20030818
---
Personal Narrative
My name is Gayleen (Gaye) Wingfield. My husband, Raymond (Ray) served proudly with Thomas Underwood in Vietnam from 1969 until his death. I am writing this as it is quite emotional for my husband right now to have been able to find his name and a family contact.

The Vietnam experience has been completely blocked out of my husbands memory, and he never speaks of his time there to this day. But it was in April of 1998 that the Moving Memorial Wall came to Covina Park near us and after almost four weeks of begging my husband to go to it that we finally went. It was only then that he remembered a name, and that was SSgt Thomas Underwood. We looked for his name, but couldn't find it as my husband couldn't remember exactly when he went missing.

I went to the information booth and had them look up his name, while my husband kept looking and when they told me what section and the date of his death, my knees went weak. I quickly look to find my husband, who was still at the wall and I saw him slumped on the ground crying uncontrollably. I ran to him and we both hugged, while everything came flooding back to him.

The morning of March 21, 1970 my husband was preparing his huey for an extraction mission when he was approached by Thomas. Thomas said he had heard it was my husbands 22nd birthday and told him to take the day off and he would take the flight for him. My husband was the Crew Chief and gunner on the huey. The flight never returned, as you know.

Ray just told me, in tears, that you can be very proud of your father Thomas, he was well liked on the flight line and always had good things to say to everyone. He always had a smile. He wishes he could remember more, but my husbands way of dealing with Nam was to just block it out.

From the Wingfield family, how can I say 'thank you' for his sacrifice. His thoughtfulness that day enabled my husband to come home to me. We have been childhood sweethearts since the age of 12 and have been married for 41 years. We have three wonderful sons, David Ray, Craig Thomas and Douglas Raymond.

The Wingfield family is eternally grateful to this day for Thomas' simple gesture of kindness. You have our sincere and deepest sympathy for you tremendous loss. We will always have SSgt Thomas Underwood in our prayers. Raymond T. Wingfield, Sgt. USMC 1967 - 1971.

Gaye Wingfield

Submitted by:
Raymond T. Wingfield, SGT USMC, Crew Chief, 20080929
---
Personal Letter
I would love to hear from Anthony Underwood, son of MIA crew member SSGT Thomas Underwood, family of MIA crew member SGT David Gonzales, copilot Larry Parson's, Randy Crew or anyone else who knew Bob or was involved in of have knowledge of this fatal crash of the UH-1E tail number 152427 on 3/21/1970 in Laos. Thank you and God Bless the Marines!
Submitted by:
Nancy Castle Gross, younger sister of Lt Robert (Bob) Castle/pilot, 20050108
---
Family Information
I would like to have the current email address/street address/phone number for Bob Castle's sister, Nancy Castle Gross. Would appreciate an email or phone call (808) 280-0830.
Submitted by:
Steve Murray, Pilot with HML-167/H&MS-16 during incident, 20050415
---
Family Information
To Steve Murray...I never came back to this site until today (9/12/09) to see if anyone posted a message...sorry, it just never occurred to me. Would welcome e-mail contact anytime. If I do not hear soon, I will call.
Submitted by:
Nancy Castle Gross, younger sister, 20090912
---
Family Information
In the last few days there have been several former Marine pilots that have reached out to Bob Castle's sister, Nancy(Castle)Gross via her email address. If there are any others out there that would like to contact her, please respond. Her email address is grossgolfers@aol.com. Thanks and Semper Fidelis.
Submitted by:
Steve Murray, Pilot and friend of Bob Castle and Larry Parsons, 20090915
---
Family Information
Special THANKS to my "new" Marine Corps "brothers". If there are others who would like to write and share stories about Bob, my correct e-mail address is grossgolfers@aol.com.
Submitted by:
Nancy Castle Gross, sister of Bob Castle, 20090919
---