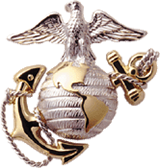 Incident Date 19700422 VMO-2 OV-10A 155423+ - Hostile Fire, Crash
[CREW]
Wheeler, Eugene Lacy Maj Pilot VMO-2 MAG-11 (DaNang) 1970-04-22 (vvm 11W:033)

---
WHEELER EUGENE LACY : 287325923 : USMC : MAJ : O4 : 7576 (OV-10) : 33 : ASHVILLE : OH : 19700422 : Hostile, died while missing, Crashed, Land : Pilot : body NOT recovered : Quang Nam : ** : 19370130 : Crew : Protestant/married : 11W : 033
---
VMO-2 Squadron Command Chronology
From VMO-2 Squadron Command Chronology:
On 21 April, while flying a 75A visual reconnaissance mission, Hostage NAN (Maj Wheeler)[Squadron XO] and Cowpoke 18 (fCapt Hatch) were downed by enemy anti-aircraft fire. The subsequent SAR effort recovered Capt Hatch, while Maj Wheeler was reported missing in action [MIA]. [Body recovered five years later]

Submitted by:
N/A, 20030818
---
MAG-11 Command Chronology - April 1970
21 April 1970 - While flying a visual reconnaissance mission with VMO-2, Maj E L Wheeler and Capt C E Hatch were downed by enemy anti-aircraft fire. The SAR effort recovered Capt Hatch while Maj Wheeler was reported MIA.
Submitted by:
N/A, 20030828
---
Comment on Incident
E&E overnight after being shot down in OV-10 on reconnaissance mission - assassinated (pistol shots heard from direction of NVA search party by Capt Chuck Hatch after last radio contact with Gene Wheeler early second morning) on ground following morning - Capt Chuck Hatch (AO) was rescued [along with a USAF Sandy (A-1) pilot shot down during rescue mission] by USAF Jolly Green SAR helicopter after overnight E&E
Submitted by:
N/A, 20030818
---
LOSS COORDINATES
LOSS COORDINATES: 152501N 1073127E (YC709059)
Submitted by:
N/A, 20030818
---
Homecoming II Project 01 September 1990


SOURCE: Compiled by Homecoming II Project 01 September 1990 from one or more
of the following: raw data from U.S. Government agency sources,
correspondence with POW/MIA families, published sources, interviews. Updated
by the P.O.W. NETWORK

SYNOPSIS: The OV10 Bronco was among the aircraft most feared by the Viet Cong and NVA forces, because whenever the Bronco appeared overhead, an air strike seemed certain to follow. Although the glassed-in cabin could become uncomfortably warm, it provided splendid visibility. The two-man crew had armor protection and could use machine guns and bombs to attack, as well as rockets to mark targets for fighter bombers. This versatility enabled the plane to fly armed reconnaissance missions, in addition to serving as vehicle for forward air controllers.

On April 21, 1970, Maj. Eugene L. Wheeler was the pilot of an OV10 aircraft on a mission in Quang Tin Province, South Vietnam near the border of Laos. During the flight, the aircraft was hit by enemy fire and shot down. Maj. Wheeler survived the shoot down and was on the ground alive and in radio contact with other Americans in the area.

An enemy patrol in the area neared Wheeler's position and commenced shooting. Wheeler's fate remains uncertain. The Marine Corps believes there is a good possibility that Wheeler survived to be captured, but that certainly, the Vietnamese could tell us what happened to him on that day.

When the war ended and 591 American POWs were released from Vietnam, Wheeler was not among them. The Vietnamese have denied any knowledge of him since
that time.

Submitted by:
N/A, 20030818
---
Comment on Incident
Wheeler, along with his brothers and sisters, was raised by his grandparents in Ashville, Ohio. His parents died when he was seven years old. His brother, John, remembers Wheeler as a loyal and dedicated person.

"He joined the guards when he was in high school over at Ashville-Harrison," said Wheeler. "He enlisted in the Marines when he graduated. He attended NAVCAD in Pensacola and got his wings to be a pilot. Then he went back to the Marine Corps."

John Wheeler said his brother gained recognition prior to the war for breaking a world's record as a training pilot in Meridian, Mississippi.

Eugene Wheeler was married and had three small children. He was 33 years old. On April 21, 1970, Maj. Eugene L. Wheeler was the pilot of an OV-10A aircraft on a mission in Quang Tin Province, South Vietnam near the border of Laos.

According to military reports and information provided by his brother, Wheeler was several months into his third tour of duty when his plane was shot down and crashed in enemy territory.

"It was him and his co-pilot," said John Wheeler. "They both ejected and parachuted out. After the crash, they had radio contact with both of them. But when they came in to get them, they came under fire. Gene was supposed to be rescued first because he was the ranking officer on the flight, but he was pinned down by enemy fire and they couldn't get to him. He told them to take Captain Hatch (his co-pilot) instead." Wheeler said his family was informed that radio contact was established with his brother again the following morning, and they knew he survived the night. But again, rescue attempts failed when the helicopters came under enemy fire.

Eugene Wheeler was never heard from again after that morning, and his body was never recovered. He left behind a wife and three children all under the age of seven. He was 33 years old. John Wheeler said the government declared his brother "missing in action" at that time. Years later, his status was revised to "missing, presumed dead". He is one of nearly 2,500 American soldiers who remain unaccounted for to this day.

Wheeler said his family tried for years to get the government to find out what happened to his brother and to bring him home, dead or alive. He said they are still very unhappy with the way the U.S. government handled the situation with POW's and MIA's in Vietnam.

"After all this time, I believe he's probably dead," said John Wheeler. "I just don't know when that happened. Maybe the gunshots they heard when they came in to get him were him being killed by the enemy. Maybe it was him killing himself to avoid being captured." Wheeler has also considered the possibility that his brother was taken prisoner that day. "I don't know," he said. "But somebody knows what happened to him."

Wheeler said the Vietnamese government continues to deny any knowledge of his brother's ultimate fate. "My brother was very loyal to this country," he said. "Very dedicated, very loyal." Wheeler said he believes his brother and others like him deserved better from their own government.

Submitted by:
N/A, 20030818
---