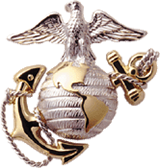 Incident Date 19700818 HML-167 UH-1E 154969+ - Hostile Fire, Crash
[CREW]
Smith, David Leland Cpl Crew HML-167 MAG-16 1970-08-18 (vvm 08W:122)
Shelton III, Joseph Henry 1stLT Co-Pilot HML-167 MAG-16 1970-08-18 (vvm 08W:122)
Pappenheim, Thomas Henry Cpl Crew HML-167 MAG-16 1970-08-18 (vvm 08W:122)
Duemling, Ralph Nelson 1stLT Pilot HML-167 MAG-16 1970-08-18 (vvm 08W:121)

---
SMITH DAVID LELAND : 208384132 : USMC : CPL : E4 : 6114 : 21 : CLAIRTON : PA : 19700818 : hostile, crash, land : Crew : body recovered : Quang Nam (Da Nang) : 02 : 19490302 : Cauc : Protestant/single : 08W : 122
SHELTON JOSEPH HENRY III : 416660838 : USMCR : 1stLT : O2 : 7563 : 24 : MONTGOMERY : AL : 19700818 : hostile, crash, land : Crew : body recovered :Quang Nam (Da Nang) :04 : 19460420 : Cauc : Protestant/married : 08W : 122
PAPPENHEIM THOMAS HENRY : 521686645 : USMC : CPL : E4 : 6055 : 22 : EATON : CO : 19700818 : hostile, crash, land : Crew : body recovered : Quang Nam (Da Nang) :03 : 19471205 : Cauc : Protestant/single : 08W : 122
DUEMLING RALPH NELSON : 559641677 : USMCR : 1stLT : O2 : 7563 : 25 : SOUTH PASADENA : CA : 19700818 : hostile, crash, land : Pilot : body recovered : Quang Nam (Da Nang) :04 : 19450331 : Cauc : Protestant/married : 08W : 121
---
Personal Narrative
I was flying lead on Baldy Medevac that day. My co-pilot was Lee Ropelewski. We flew for HMM-263. The call came in to go to the Barrier Island area and pick up 4 permanent routines. The Huey was from HML-167 and they were flying gunship support for the ROK Marines down on the island. They had gone down, impacted hard and burned. By the time I got to the zone, there was nothing left of the A/C but a large pile of smoldering ashes. The remains of all 4 of the crew were in the wreckage. We flew the remains up to 1st Med. I found out later that day that the HAC had been Ralph Duemling. I didn't know him too well myself, but he was very good friend with one of my hootch-mates, Bobby Miller, also of 263. Apparently, they were brought down by ground fire as they made a gun run. A day or two later, another [HML-167] pilot told me that the X-rays done by 1st Med found several bullets in Duemling's remains. I don't recall if that was ever confirmed, but it tended to give some credibility to the ground fire theory. Submitted by Jerry Martin, HMM-263, medevac pilot on scene.
Submitted by:
Jerry Martin, HMM-263, medevac pilot on scene., 20030818
---
Personal Narrative
I was flying with Al Arnold as his co-pilot in a CH-53 from HMH-463 on the day of this incident. The mission was to extract a ROK Marine group out of the Hoi An area. They had been on patrol. The zone had been reported cold and during the approach and at the beginning of the consequent extraction no fire was taken.

Climbing to altitude, I saw tracers and called that we were taking fire. Radio communications indicated that one of the gunships was going in to suppress the fire. As we continued our climb I heard the pilot call "I'm hit." Further communications revealed that indeed the gunship had gone down.

We dropped off the ROK Marines at their base, picked up a fresh group and went back to the site. The ROK'S set up a defensive perimeter and their/our corpsmen started putting body bags on our aircraft. The Huey was burned to a crisp. I do remember looking back and seeing troops loading what appeared to be bodies.

Jerry Martin is right about the bodies, as I was told, carrying multiple rounds in them. We had just received intelligence that NVA/VC units trained in putting up a concentrated amount of rounds in a tight as pattern as possible, were in the area. That probably accounted for the condition of the bodies. Hank Shelton, a flight class or so behind me, had been in-country just over the five "acclimatization" days. Good man, avid golfer, had his clubs with him.
Submitted by:
Willis H. (Bill) Beardall, was being 'covered' exiting hot LZ by this A/C, 20030818
---
Personal Narrative
I was Joseph Henry (Hank) Shelton's hooch mate at Marble Mountain Da Nang, Vietnam. I also went to flight school with him in Pensacola and was in his wedding. The morning of the incident it was raining. Hank woke me up to ask where our umbrella was (we only had one). I told him that I left it at the squadron. Hank had a few words for me and almost hit his head on the ceiling fan on his way out in the rain. He was over 6 feet tall. When I went to the ready room later that morning, I was told the whole crew was lost. I was overwhelmed. Hank and I were the newest pilots in the squadron. I left the ready room and went to the beach just to be by myself. Hank's father had pinned Naval Aviator wings on us both at Pensacola. The summer of 2001 I visited the Vietnam Memorial and found Joseph Henry (Hank) Shelton III 1st Lt, Marine Corps – Born 20 April 1946 – Died 18 August 1970 (24 yrs 4 mo old). The position of his name on the wall is 8W roll 122 (count rolls beginning at the top).
Submitted by:
Gary Prentice, HML-167 squadron pilot, 20030818
---
Personal Recollection
I was a co-pilot with HML 167. I had been flying med-evac with Lt Dueling for several days in a row. Joe Shelton was my room mate and asked me the evening before if he could swap missions with me as he had very little med-evac experience. The next morning I launched out on a mission to cover a recon team's work on a mountainside where a flight of Air Force jets had crashed. We were about done and the recon team was being extracted when a "Mayday" went out and we immediately headed southeast to the crash site. A black column of smoke was going straight up when we came around a mountain ridge and headed out to the Arizona. We provided cover and as we flew over the site we saw the aircraft was completely burnt save the root tips and the tail boom.

I was asked to go through Joe's effects and that was a hard thing. It was a quiet and subdued time at the squadron...


Submitted by:
Patrick King, I was a pilot in HML-167 - flew to the crash site, 20160627
---
Personal Narrative
6055 was the MOS for helicopter hydraulics mech. I remember him [Tom Pappenheim] as being a very hard working Marine. When I would give him a task he went at it. Most of the time he would be looking over my shoulder when the gripe was coming down from Maintenance Control. I inventoried his personal effects after his death for S-1. A week went by and one of the Marines in the shop noticed his utility jacket hanging where he left it when he went to fly. When I left the Hydr. Shop to go to Maintenance Control, his jacket was still there.
Submitted by:
Neal Poindexter, HML-167, 20030818
---
Personal Narrative
Lance is the son of Ralph Duemling. His mom Gail was Ralph's wife, and after she remarried, Lance took the last name of his new stepdad which explains the difference in last names. We would like to hear from anyone that served with Ralph: Lance and Andrea Bauer, 9814 Foxtail Pl., Salinas, CA 93907 andrea@pascorp.com. Information submitted by Allyn Hinton.

Submitted by:
Lance and Andrea Bauer, son of Ralph Duemling, 20040617
---
Personal Letter
I would like to commend you for this web site. Tom Pappenheim was my uncle and the whole family was very crushed when we heard of his death. He was the second brother to serve in the Marines, and as young as I was when he died, the family never talked about his death very much. I have learned more from your web site about his death than from my own family members. Being so young he didn't have all that much but the new car he bought before he went into the service in 69 and we have kept it in the family ever since. Attached is a picture of it, after restoration in 2000. As you all have said, "they may be gone but never forgotten". I worked as a municipal fireman for 10 years and every time we landed a medic chopper or one flew over the station I thought of Tom and the other crews we all lost over the years in Nam. Bless you all for your service, and carry on.
Download/View Attachment:
Warning
: finfo_file(/kunden/homepages/17/d496781886/htdocs/popasmoke.com/kia/uploads/780P4290041_JPG.jpg): failed to open stream: No such file or directory in
/homepages/17/d496781886/htdocs/popasmoke.com/kia/system/system.php
on line
300
Submitted by:
Mark Pappenheim, Tom Pappenheim was my uncle, 20050127
---
1stLt Ralph N. Duemling
http://www.popasmoke.com/visions/image.php?source=2411

Submitted by:
POPASMOKE Admin, 20050206
---