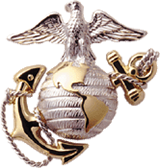 Incident Date 19710121 HMM-364 CH-46D 153364+ / YK-08 - Crash
[PASSENGERS]
Potts Jr., Bartow Wesley PFC Passenger B/1/1, 1stMARDIV 1971-01-21 (vvm 05W:059)
Moll, Steven William Cpl Passenger B/1/1, 1stMARDIV 1971-01-21 (vvm 05W:059)
Levickis, Eugene James HM3 Passenger B/1/1, 1stMARDIV 1971-01-21 (vvm 05W:059)
Karger, Gregory Scott PFC Passenger B/1/1, 1stMARDIV 1971-01-21 (vvm 05W:059)
Hrisoulis, Robert Sgt Passenger 1stRADBn, 1stMARDIV 1971-01-21 (vvm 05W:058)

---
POTTS BARTOW WESLEY JR : 256843102 : USMC : PFC : E2 : 0351 : 20 : MACON : GA : 19710121 : hostile, crash, land : Passenger : body recovered : Quang Nam (Da Nang) : 00 : 19501020 : Cauc : Protestant/single : 05W : 059
MOLL STEVEN WILLIAM : 358401149 : USMC : CPL : E4 : 0331 : 21 : EVANSVILLE : IL : 19710121 : hostile, crash, land : Passenger : body recovered : Quang Nam (Da Nang) : 01 : 19490905 : Cauc : Roman Catholic/single : 05W : 059
LEVICKIS EUGENE JAMES : 350383846 : USNR :HM3 : E4 : HM3 : 24 : CHICAGO : IL : 19710121 : hostile, crash, land : Passenger - Corpsman: body recovered :Quang Nam (Da Nang) : 02 : 19461108 : Cauc : RomanCatholic/single : 05W : 059
KARGER GREGORY SCOTT : 476628458 : USMC : PFC : E2 : 0341 : 19 : DULUTH : MN : 19710121 : hostile, crash, land : Passenger : body recovered : Quang Nam (Da Nang) : 00 : 19510521 : Cauc : Roman Catholic/single : 05W : 059
HRISOULIS ROBERT : 384547318 : USMC : SGT : E5 : 2571 : 20 : DETROIT : MI : 19710121 : hostile, crash, land : Passenger : body recovered : Quang Nam (Da Nang) : 02 : 19501127 : Cauc : single : 05W : 058
---
HMM-364 Command Chronology - 1-31 Jan 71
"On the 21st of January Lt THOMPSON and Lt TENNENT were flying chase bird on Mission 6, an admin hop for the 1st Marines. With 18 troops aboard they approached a zone called HILL 363 (ZC172587). As they were on short final the aircraft started loosing turns and despite trying to wave off the approach the aircraft started settling into the trees. The crash resulted in six Marines killed and the remaining seventeen personnel injured. The exact cause of the accident remains unknown since the aircraft was completely destroyed by fire in an insecure zone."
Submitted by:
Alan H Barbour, Historian, USMC Combat Helicopter Association, 20050729
---
HMM-364 Command Chronology - Sequential List of Significant Events
"21 January 1971 - While flying mission 6 the pilot of aircraft 153364 lost rotor turns approaching an LZ at ZC172587. Despite trying to abort the approach the aircraft settled into the trees resulting in the total loss of the aircraft and six Marines killed."
Submitted by:
Alan H Barbour, Historian, USMC Combat Helicopter Association, 20050729
---
Personal Recollection
I know this is a small detail, but the LZ was on Hill 383, and as a side note the operation was called Upshur Stream. There are several pictures of that LZ and CH-46 and CH-53 aircraft taken during that operation. Our platoon was inserted by a ramp hovering CH-46 in Dec of 1970. We then cleared the LZ with C4. The pictures can be viewed at the following link, of which I am the caretaker.
Semper Fi, Bill

https:www.delta-1-1.net
Submitted by:
William Bahan, 20190130
---