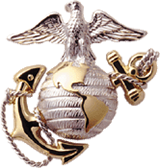 Incident Date 19710428 VMO-2 OV-10A 155450+ - Hostile Fire
[CREW]
Windsor Jr., David Warren 1stLT Pilot VMO-2 MAG-11 (DaNang) 1971-04-28 (vvm 03W:016)
Seybold, Gerald Calvin CWO AO VMO-2 MAG-11 (DaNang) 1971-04-28 (vvm 03W:016)

---
WINDSOR DAVID WARREN JR : 502506233 : USMCR : 1stLT : O2 : 7576 (OV-10) : 24 :
GUYTON : GA : 19710428 : hostile, crash, land : Pilot : body recovered : Quang Nam (Da Nang) : 04 : 19461120 : Cauc : Protestant/single : 03W : 016

SEYBOLD GERALD CALVIN : 279263320 : USMC : CWO : W2 : 0202 : 36 : CONCORD : NH : 19710428 : hostile, crash, land : Crew – Air Observer (Intelligence) : body recovered : Quang Nam (DaNang) : 18 : 19340603 : Cauc : Protestant/married : 03W : 016 : SILVER STAR 11Nov66
---
Personal Narrative
It was attributed to enemy action although, as I recall, they weren't sure of that. Ground personnel reported enemy fire in the area. While working with a ground unit, the airplane went into a steep dive; Seybold ejected, but was out of the seat envelope and hit the ground before his parachute deployed and opened. They were attached to H&MS-11.

Four OV-10s were left at Da Nang when VMO-2 retrograded to the U.S. David & Gerry were among the crews who transferred from VMO to H&MS. Two of the four OV\'s were lost while attached to H&MS-11. The other loss was parked in a hardened bunker when a 122MM Rocket entered through the opening at the top and made a direct hit on the airplane completely destroying it. A very lucky shot for the VC/NVA. There was no loss of life that I am aware of, in that incident.
Submitted by:
David Hallin, VMO-2 pilot, 20030801
---
Personal Recollection
I was the platoon leader for 1st Platoon, K/3/1 in Quang Nam Province when an OV-10 Bronco controlling an air strike for me went down near our position. We deployed to the crash sight to provide security and to assist in retrieving the crew.
Submitted by:
H. Truett Goodwin, Jr., infantry platoon being supported, 20140525
---
Personal Recollection
I was a mortarman with 3/1 1st MarDiv. I remember it like it was yesterday. It seemed hotter that day. We had just stopped from an ass kicking hump. They came in so low on their second pass over us that I could see the pilot give us a salute ... and few moments later they went down. Very bad day ... very bad.
Submitted by:
Bill Shipley, First Hand witness, 20170422
---
SILVER STAR Citation
In the name of the President of the United States, the Commanding General, Fleet Marine Force, Pacific takes plea' sure in presenting the SILVER STAR MEDAL to

SECOND LIEUTENANT GERALD C. SEYBOLD

UNITED STATES MARINE CORPS

For service as set forth in the following

CITATION:
"For conspicuous gallantry and intrepidity in action while serving as a Target Information Officer with the Intelligence Section, Third Marine Division, attached to the United States Air Force Twentieth Tactical Air Support Squadron in connection with operations against the enemy. On 11 November 1966, Second Lieutenant SEYBOLD launched as Aerial Observer aboard an 0-1 aircraft along with an Air Controller who was assigned the mission of directing Marine attack aircraft against a well concealed and heavily defended North Vietnamese antiaircraft gun emplacement. Subsequently, one of the aircraft sustained extensive damage, from enemy ground fire and the pilot was forced to eject over enemy infested territory. Observing approximately sixty enemy soldiers converging on the downed Marine pilot, Second Lieutenant SEYBOLD's pilot made several low passes over the area, despite intense small arms and automatic weapons fire. Displaying bold initiative and resourcefulness, he delivered accurate M-16 rifle fire during each low level pass in an attempt to pre vent the enemy from capturing the pilot. As a result of his suppressive fire, eight enemy soldiers were killed. Demonstrating exemplary presence of mind, he withheld his fire on the fourth pass to avoid possible injury to his comrade when he observed that the enemy had captured the Marine. By his courage, steadfast determination and selfless devotion to duty in the face of extreme personal danger, Second Lieutenant SEYBOLD upheld the highest traditions of the Marine Corps and of the United States Naval Service."

FOR THE PRESIDENT,
V. H. KRULAK
LIEUTENANT GENERAL, U. S. MARINE CORPS
COMMANDING

Submitted by:
Alan H Barbour, Historian, USMC Combat Helicopter Association, 20061217
---
Personal Request
I am in search of anyone who may have served with my brother during his last assignment with VMO-2/H&MS-11 Aug70-Apr71 or previous assignments during his Marine Corps Career. It would be great to here of any stories they could share.

Submitted by:
Vern Seybold, Brother, 20080814
---
Family Commentary
I just happened to come across this information. Gerald Seybold was my uncle. I never really had the chance to know him, but this gave me an idea of how brave he was. My father, his brother, never really likes to talk about it.
Submitted by:
Danielle Seybold, Gerald Seybold was my uncle, 20061117
---