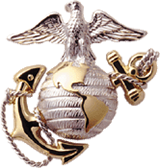 Incident Date 19711220 HMM-165 CH-46D 154796 - Crash at Sea (Indian Ocean)
[CREW]
Schnakenberg, Merle R Cpl Crew HMM-165 MAG-16, 3rdMAB 1971-12-20 (vvm 000:000)
Miller, Keith R Cpl Crew HMM-165 MAG-16, 3rdMAB 1971-12-20 (vvm 000:000)
Dean, Steven A 1stLT Co-Pilot HMM-165 MAG-16, 3rdMAB 1971-12-20 (vvm 000:000)
Cerrotta, Louis M 1stLT Pilot HMM-165 MAG-16, 3rdMAB 1971-12-20 (vvm 000:000)

---
SCHNAKENBERG MERLE R : Not included on Vietnam Veterans Memorial - died out of tactical area
MILLER KEITH R : Not included on Vietnam Veterans Memorial - died out of tactical area
DEAN STEVEN A : Not included on Vietnam Veterans Memorial - died out of tactical area
CAROTTA LOUIS M : Not included on Vietnam Veterans Memorial - died out of tactical area
---
Personal Narrative
It was a perfectly clear night not a cloud, star or moon in the sky. We were wrapping up some of our night minimums and staying current after dark. If you have ever seen a night in the Indian Ocean, it is not like anything else. The water was black, the sky was black and there was absolutely NO horizon. We briefed on vertigo prior the flights. On their third touch and go, they went over the bow in a left descending turn and flew into the water. We searched most of the night and did recover the bodies in the morning. Lou Cerrotta was the HAC and Steve Dean the H2P. Have no idea who was at the controls, but we lost them and the Crew Chief, Keith Miller. Merle Schnakenberg was also a Crew Chief trainee and was in the a/c. Eyewitnesses in pri-fly with the air boss watched it all happen. Not a chance for a radio transmission from them.
Submitted by:
Gary Zimmermann, HMM-165, 20030801
---
Personal Comments
To the families of the four brave Marines that we lost in that crash, please accept my deepest condolences. After 40+ years, I think about it often. We lost 8 Marines within a month (7 aviators and an infantryman from 2/4 - James 'Mike' Boles, a decorated Vietnam Veteran).

Between recon flights and preparations for a potentially very hostile combat insertion in to India, we got to know some of the HMM 165 crews very well. They were all incredibly professional and outstanding aviators.

The day of the crash, I was on duty in our S2 planning room on the Tripoli just off of the flight deck. The news of the crash had an incredible impact on all of the Marines and Naval personnel. With my assignments in S2, I had a camera pass on the Tripoli and still have a number of photos of HMM 165 in action.

What I'm confused about is why this crew was not recognized on the VVM when the crew of Incident Date 711227 HMM-165 CH-46D 154013 was. We lost 3 aviators that day. Their names were added to the Wall in 1986 due to a change in DoD policy. There were 108-110 names added at that time. Could it be that it was because their families made a direct petition to the DoD in response to a specific window of opportunity? Since the DoD changes the criteria, I believe there is still an avenue to make such a petition.

Again, my heartfelt sorrow for the loss of your comrades, friends and relatives in this tragic loss.

[Editor's Comment]
There were many men, including this crew, lost during the Vietnam War. They were lost in the Philippines, over-water, and elsewhere. There were also many men lost after completing their tours in Vietnam, training others to go into action at MCAS New River, MCALF Camp Pendleton and elsewhere. There were others who died after the war as a direct result of injuries suffered out of the combat zone but preparing for entrance into the combat zone. Because they were "out of the combat zone" they were excluded from The Wall as per DOD directives. There is an avenue, for each service, where a petition can be sent for inclusion.

Submitted by:
Bob Whitcraft, 31 MAU, 2/4 S2 Scout, 20150107
---
Department of Defense Executive Order 11216
Following the Vietnam War, the individual Military Services each compiled a list of Vietnam War casualties according to criteria set in an Executive Order and a Department of Defense (DoD) Instruction. Executive Order No. 11216, signed by President Johnson on April 24, 1965, designated Vietnam and adjacent coastal waters, within specified geographical coordinates, as a combat zone. As hostilities spread, the combat zone was expanded to include additional areas, such as Laos and Cambodia, in or over which U.S. forces operated.

Department of Defense Instruction 7730.63, "Reports on Active Duty Military Personnel Casualties, in Official Combat Areas and in Noncombat Areas" provided that the casualties to be reported as battle deaths were all those occurring within the designated combat areas and those deaths occurring anywhere as the direct result or aftermath of an initial injury occurring in a combat zone.

In September 1985, DoD expanded the definition of "combat casualty," for the purpose of the Memorial, to include "any deaths which occurred as a result of aircraft accidents enroute to or returning from a direct combat mission to bomb, strafe, or perform surveillance of targets within the defined combat area."

Public Law 96-297, signed on July 1, 1980, authorized the Vietnam Veterans Memorial Fund to establish, on two acres of Federal parkland, a memorial "in honor and recognition of the men and women of the Armed Forces of the United States who served in the Vietnam War." The Fund members testified before Congress that, as a special tribute, the names of those listed as Vietnam battle deaths by the Armed Forces would be inscribed on the memorial. On November 11, 1984, the Vietnam Veterans Memorial was turned over to the National Park Service to operate.

Any names omitted by error can be added to the wall. In recognition that names might have been omitted for a number of reasons, DoD set up a mechanism to review individual cases and determine whether a name should be added to the official roster of casualties, and by extension, to the memorial.

In order to have a name considered for inclusion on the memorial, the requesting party should start by sending a written request to the appropriate Service casualty office. This letter should include the full name, date of birth, social security or serial number, and the date of service in the military. If the service member's Service and the reviewing body of the Defense Department's Washington Headquarters Service make a favorable determination in this matter, the Department of the Interior will have the name inscribed on the memorial.

U.S. Marine Corps
Casualty Assistance Section (MFPC)
2008 Elliott Road
Quantico, VA 22134-5102
Telephone: (800) 847-1597 or (703) 784-9512
Marine Corps Casualty Assistance Division has web information at: http://www.mcieast.marines.mil/StaffOffices/Adjutant/CasualtyAssistanceProgram.aspx

Navy Casualty Assistance Division
Navy Personnel Command
5720 Integrity Drive
Millington, TN 38055-3202
Telephone: (800) 368-3202
Navy Casualty Assistance Division home page is: http://www.npc.navy.mil/CommandSupport/CasualtyAssistance.

Source:
DOD Executive Order 11216 signed by President Lyndon B. Johnson https://kb.defense.gov/app/answers/detail/a_id/612/~/adding-a-name-to-the-vietnam-memorial-%22wall%22
Submitted by:
Alan H Barbour, Research Historian, USMC Combat Helicopter Association, 20150122
---
Family Narrative
My brother died at 27 years and would be 60 years on January 8, 2006. The last letter my brother wrote to us said that it was suspected a sabateur was on board because several suspicious incidences had occurred. Then we were informed that Louie was missing.

The initial information we received (through an Uncle in Washington, D.C.) was that the helicopter had exploded. We were then told that the helicopter had crashed into the ocean. That these brave men are not mentioned on the Viet Nam War Memorial is an injustice.
Submitted by:
Elisa Cerrotta Mossuto, Sister, 20060103
---
Family Information
I understand the issue that friends have about Merle not being on the Viet Nam Wall...I know that he was out of that territory at the time of his departure from his family and friends. The fact remains that as a United States Marine he was willing to give his life for his country. At the time of his death I believe he only had around 200 days left of his hitch...So close yet so far away. I am proud of my daughter Sarah for giving up seven years of her civilian life in honor of her Uncle that she never knew. I tip my hat to you Sarah and to all men and women in the service of the United States. Stand tall and be proud!
Submitted by:
Gerald H. Schnakenberg, brother, 20101209
---
Personal Letter
I remember when we got the phone call from Nebraska telling us that Merle was missing. I just cannot believe that Merle, along with so many brave men that were KIA but never found, are not to be honored on the Vietnam War Memorial.
Submitted by:
Steve Schnakenberg, Merle is my cousin, 20041226
---
Personal Narrative
I joined the service in his honor. I was saddened that his name would not be one that is seen on the wall with all the others that lost their lives for the freedom of others. I've been to Iraq twice, and served proudly. To me it doesn't matter how big or small the news paper was that covered each death, each Marine, Sailor, Soldier, and Airman who was killed is a hero, and deserves the proper recognition. RIP Merle.
Submitted by:
Sarah Schnakenberg, I am his niece., 20071228
---