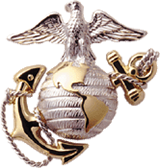 Incident Date 19711227 HMM-165 CH-46D 154013 - Mechanical Failure
[CREW]
Scurlock, Allen Gordon 1stLT Co-Pilot HMM-165 MAG-16, 3rdMAB 1971-12-27 (vvm 02W:040)
Aldrich, Robert Henry 1stLT Pilot HMM-165 MAG-16, 3rdMAB 1971-12-27 (vvm 02W:132)
Davis, Gregory Chalmers LCpl Crew Chief HMM-165 MAG-16, 3rdMAB 1971-12-27 (vvm 02W:102)

---
SCURLOCK ALLEN GORDON : 225701335 : USMC : 1stLT : O2 : 7562 (H-46) :23 : RESTON : VA : 19711227 : Air Loss Crash Sea : Copilot : body recovered : South Vietnam (province unknown) : 03 : 19480530 : Cauc : Protestant/single : 02W : 040
ALDRICH ROBERT HENRY : 102364656 : USMC : 1stLT : O2 : 7562 (H-46) :24 : PORT WASHINGTON : NY : 19711227 : Air Loss Crash Sea : Aircraft Commander : body recovered : South Vietnam (province unknown) : 03 : 19470611 : Cauc : Protestant/single : 02W : 132
DAVIS GREGORY CHALMERS : 023368791 : USMC : LCPL : E3 : 6112 : 22 : NORTH ANDOVER : MA : 19711227 : Air Loss Crash Sea : Crew Chief : body recovered : South Vietnam (province unknown) : 02 : 19491226 : Cauc : Protestant/single : 02W : 102
---
Personal Narrative
"We were running sector searches from the ship to watch the activity of the several Russian ships that were with us. It was mid day, perfectly clear and they had just checked in by radio approximately 25 miles out from the ship. That was the last we heard from them."

"We did recover enough of the plane for the Boeing-Vertol reps that were flown out to us to suspect a mechanical failure. They found a failure in the planetary gear system that that they suspected was the cause. We returned to Cubi Point for a more in-depth inspection of all of the 46's. We flew them all off and found that we had several more that were about to fail from the same thing."

The Commanding Officer, LtCol Paul Moreau, flew one ashore that was about to fail. This resulted in grounding all the 46's in the Navy/Marine Corps for an inspection. A "fix" was produced by Boeing and after incorporation, the a/c were put back in service. BUT, not before we lost Bob Aldrich the HAC and Al Spurlock the H2P. The Crew Chief was Greg Davis.
Submitted by:
Gary Zimmermann, HMM-165, 20030801
---
Personal Narrative
Gregg took my flight that day. His a/c was spotted on #3. My aircraft was parked, blades folded and in the pack.

It has bothered me for quite a while as to why they were taken and I was spared.

In the narrative, it states the CO flew an aircraft that was close to having the same failure. It was the aircraft I was the crew chief on - LADY ACE #10.
Submitted by:
Sgt. Lonn E Moore, CH-46 Crew Chief in HMM165, 20061117
---
1stLt Allen Gordon Scurlock, Headstone
http://www.arlingtoncemetery.net/agscurlock.htm

Download/View Attachment:
Warning
: finfo_file(/kunden/homepages/17/d496781886/htdocs/popasmoke.com/kia/uploads/1037scurlock_gravesite_section6_062703_jpg.jpg): failed to open stream: No such file or directory in
/homepages/17/d496781886/htdocs/popasmoke.com/kia/system/system.php
on line
300
Submitted by:
N/A, 20050313
---
Narrative From A Friend
My son had been in the USMC for 2 years now and is a CPL. He will be deploying in August 2006 to Iraq. Recently we moved and while out for a walk in a small marina near my home, not far from the fence, I saw a grave stone for "Lieutant Robert H. Aldrich USMC" died 12/1971, I was wondering who he was, so I came to the internet to do a search and I found him here. I put a USMC flag there at the site; there were already US flags there. I don't know if he still has family here; if anyone has any more info please email me. Thank you!
Submitted by:
Colleen Tandy, Looking for Lieutenant Robert H. Aldrich, 20060429
---
Narrative from a Friend
I liked Greg Davis. He was a serious guy. He wanted to be a Crew Chief.

I remember when he left a roll of safety wire on top of the rotor head of a CH-46 and it unravelled when the helo turned up. Shards of wire everywhere. We had to do several FOD [foreign object damage] walkdowns of the flight line. We all laughed about that later, Greg included. During cable extraction training with the winch, Greg was hauling up the crew chief from about 100 feet or less. Some how he hit the cable cutter. I think it was Sgt. Green. He fell on his ass. No injuries, but he was really "upset". I still tell that story at reunions and get hellacious laughter.

I have attached a picture of Greg and me from our training days at MAG-26.
Submitted by:
Frank Hudman, Squadron Mate at HMM-261, 20090118
---