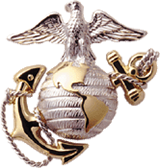 Incident Date 19681011 HMM-362 UH-34D 148802+ - HMM-265 CH-46A 151917+ - Mid-air Collision
[CREW]
Wesley Jr., Marvin Sgt (PP) Crew Chief HMM-265 MAG-36 1968-10-11 (vvm 41W:050)
Schryver, Peter Edward 1stLT Co-Pilot HMM-362 MAG-36 1968-10-11 (vvm 41W:049)
Rainaud, Jeffrey William 1stLT Pilot HMM-265 MAG-36 1968-10-11 (vvm 41W:049)
Martin, Steven Wayne Capt Pilot HMM-362 MAG-36 1968-10-11 (vvm 41W:048)
Kleinhans, Lawrence Charles LCpl Crew HMM-362 MAG-36 1968-10-11 (vvm 41W:048)
Kemski, Gary Dougles Cpl Gunner HMM-265 MAG-36 1968-10-11 (vvm 41W:048)
Harris Jr., Lantie Lawrence LCpl Crew HMM-362 MAG-36 1968-10-11 (vvm 41W:046)
Hale, William Thomas 1stLT Co-Pilot HMM-265 MAG-36 1968-10-11 (vvm 41W:045)
[PASSENGERS]
Walters, J D Cpl Passenger E/2/5 1stMarDiv 1968-10-11 (vvm 41W:050)
Hicks, Benny Joe Cpl Passenger E/2/5 1stMarDiv 1968-10-11 (vvm 41W:048)
Heaver, Brian Tracy LCpl Passenger E/2/5 1stMarDiv 1968-10-11 (vvm 41W:046)
Hankins, Thomas Fred LCpl Passenger E/2/5 1stMarDiv 1968-10-11 (vvm 41W:046)
Ferguson Jr., Willie C LCpl Passenger E/2/5 1stMarDiv 1968-10-11 (vvm 41W:045)
Heller, Ivan Louis HN Corpsman-Pass 2/5 1stMarDiv 1968-10-11 (vvm 41W:046)

---
WESLEY MARVIN JR : 2213421 : USMC : SGT : posthumous promotion : E4 : 6320 : 22 : GUIN : AL : 19681011 : hostile, crash, land : Crew : body recovered : Quang Nam (Da Nang) :02 : 19460929 : Cauc : Protestant/single : 41W : 050 : CH-46A 151917
WALTERS J D : 2176937 : USMC : CPL : E4 : 0311 : 21 : DAYTON : OH : 19681011 : hostile, crash, land : Passenger : body recovered : Quang Nam (Da Nang) :03 : 19461227 : Cauc : Protestant/single : 41W : 050 : CH-46A 151917
SCHRYVER PETER EDWARD : 094204 : USMCR : 1stLT : O2 : 7561 H-34 : 23 : FORT LAUDERDALE : FL : 19681011 : hostile, crash, land : Copilot : body recovered :Quang Nam (Da Nang) :04 : 19450102 : Cauc : Protestant/single : 41W : 049 : UH-34D 148802
RAINAUD JEFFREY WILLIAM : 0101585 : USMCR : 1stLT : O2 : 7562 (H-46) : 21 : SOUTH HADLEY FALLS : MA : 19681011 : hostile, crash, land : AircraftCommander : body recovered : Quang Nam (Da Nang) :03 : 19461115 : Cauc : Protestant/single : 41W : 049 : CH-46A 151917

MARTIN STEVEN WAYNE : 093980 : USMCR : CAPT : O3 : 7561 H-34 : 24 : WOLFEBORO : NH : 19681011 : hostile, crash, land : AircraftCommander : body recovered : Quang Nam (Da Nang) :02 : 19431102 : Cauc : Protestant/married : 41W : 048 : UH-34D 148802

KLEINHANS LAWRENCE CHARLES : 2173653 : USMC : LCPL : E3 : 6332 : 21 : HONEOYE FALLS : NY : 19681011 : hostile, crash, land : Crew : body recovered : Quang Nam (Da Nang) :03 : 19470514 : Cauc : Roman Catholic/single : 41W : 048 : UH-34D 148802
KEMSKI GARY DOUGLAS : 2270423 : USMC : CPL : E4 : 6320 : 21 : NORTH HOLLYWOOD : CA : 19681011 : hostile, crash, land : Crew : body recovered : Quang Nam (Da Nang) :02 : 19470310 : Cauc : Protestant/single : 41W : 048 : CH-46A 151917
HICKS BENNY JOE : 2329636 : USMC : CPL : E4 : 0311 : 19 : PENSACOLA : FL : 19681011 : hostile, crash, land : Passenger : body recovered : Quang Nam (Da Nang) :01 : 19481116 : Cauc : Protestant/single : 41W : 048 : CH-46A 151917
HEAVER BRIAN TRACY : 2380728 : USMC : LCPL : E3 : 0341 : 19 : PEORIA : IL : 19681011 : hostile, crash, land : Passenger : body recovered : Quang Nam (Da Nang):01 : 19490302 : Cauc : Protestant/single : 41W : 046 : CH-46A 151917
HARRIS LANTIE LAWRENCE JR : 2253997 : USMC : LCPL : E3 : 6332 : 20 : SHREWSBURY : NJ : 19681011 : hostile, crash, land : Crew : body recovered :Quang Nam (Da Nang) :01 : 19480729 : Cauc : Protestant/single : 41W : 046 : UH-34D 148802
HANKINS THOMAS FRED : 2395642 : USMC : LCPL : E3 : 0311 : 20 : PITTSBURGH : PA : 19681011 : hostile, crash, land : Passenger : body recovered : Quang Nam (Da Nang) :01 : 19480107 : Negro : Catholic/single : 41W : 046 : CH-46A 151917
HALE WILLIAM THOMAS : 0101117 : USMCR : 1stLT : O2 : 7597 : 24 : BIG SPRING : TX : 19681011 : hostile, crash, land : Copilot : body recovered : Quang Nam (Da Nang) :02 : 19440729 : Cauc : Protestant/single : 41W : 045 : CH-46A 151917
FERGUSON WILLIE C JR : 2258623 : USMC : LCPL : E3 : 0311 : 19 : OKLAHOMA CITY : OK : 19681011 : hostile, crash, land : Passenger : body recovered :Quang Nam (Da Nang) :01 : 19490609 : Negro : Protestant/single : 41W : 045 : CH-46A 151917
HELLER IVAN LOUIS : B518197 : USNR : HN : E3 : HN : 21 : GENESEO : IL : 19681011 : hostile, crash, land : Passenger – Corpsman : body recovered : Quang Nam (Da Nang) : 02 : 19470805 : Cauc : Protestant/single : 41W : 046 : CH-46A 151917
---
Personal Narrative
I was standing near the top of Hill 52 at the 3/7 CP. The CO and SGT MAJ of the arty battalion supporting us had gone down the hill to catch a ride on CH-46 # 151917 which was in the LZ just below. As they ran up the back ramp, the crew chief on the CH-46 motioned for them to get off. They turned around and departed the aircraft. I watched as the CH-46 took off, without any passengers, and began climbing out in a steep ascent with its nose pointing south toward An Hoa. It was a clear, sunny day with a few scattered clouds high in the sky.

At about 800-1,000 feet, the CH-46 came up underneath UH-34 #148802 which was flying overhead on a similar heading. It appeared that each helicopter was in the others blind spot and that no visual contact had been made between them.

I don't think the two fuselages actually collided but they chewed off each others rotor blades. An orange fireball and black smoke erupted from the rear of the CH-46. A series of quick clacking sounds and a muffled explosion reached us on the ground as the blade parts were sent flying in every direction overhead.

The two aircraft, momentarily, just hung there. Then the CH-46, its aft end burning and smoking, began tumbling end over end toward the ground. The UH-34 simply nosed over, the weight of the big radial engine in its nose causing it to plunge straight down like a dart.

Clearly visible, standing at the open forward hatch of the CH-46, a crewman somehow managed to keep his position as the aircraft somersaulted downward. As the UH-34 hurtled down, I saw three passengers dive out the starboard loading hatch. One of them assumed a spread-eagle position, like a free-falling skydiver. The others just tumbled.

Thunderous noises echoed across the valley floor as the aircraft impacted on a sandbar which extended out into the Vu Gia river. Thankfully it was on our side of the river. The other side belonged to Charlie.

The UH-34 hit first, sending up a towering eruption of bellowing fire, white smoke, and streaking shards of red flame.

The CH-46 quickly followed, close by, on the same stretch of sand. The aft section, with the engines, split away from the forward half of the aircraft and was a burning heap. Black greasy smoke plumed high into the sky. The forward section did not catch fire.

I ran down to the crash site and found Marines from Mike Company 3/7 pulling the bodies of the pilot, co-pilot, crew chief, and crewman out of the CH-46.

Three crumpled bodies, those who dived out of the UH-34, rested on the sand in the immediate vicinity of the UH-34 wreckage. The Mike Company Marines spoke of a fourth individual who had dived out and had landed in the river. I could not verify it.

The UH-34 was burning white hot; so intense that it was impossible to get near it. Within a few hours the wreckage was reduced to a surprisingly small mound of gray ashes, making the retrieval or identification of human remains virtually impossible. This remains one of the sadder days in my life.
Submitted by:
Frank Powell, S-3, 3/7., 20030821
---
Personal Narrative
I witnessed the air collision between the H-34 and the H-46. The former [UH-34D] exploded and burned. The H-46 [CH-46A] went down like a brick. Both aircraft crashed on a nearby beach. We took part in the recovery of the deceased. The collision occurred just off the LZ. I would estimate 300-400 feet off the ground. I was with Mike 3/7 at the time. We were operating off Hill 52 (north of Song Vu Gia River, Quang Nam Province) with other companies from the 5th Marines. The LZ was below the hill — some units were departing - much helicopter activity--I was near the summit of the hill.
My recollection was that the H-34 was ascending, the H-46 coming in. I heard the explosion first and then saw the aircraft going down. The H-34 burst into flames almost immediately. The H-46 just went down like a brick. The crew chief or gunner (starboard side of the helo) stayed at the hatch all the way down. His conduct, from my perspective, was something unforgettable.

My platoon assisted in the recovery of the dead. We got to the scene(s) of the crashes pronto. I do not know if either aircraft took enemy ground fire. I do not recall any sniper fire incoming, although it was a noisy time with all the traffic. I always have had an enduring appreciation for the good men that flew in the Corps. I dreaded hot LZs, but have many fond memories of looking upon helicopters as my safe haven out of the bush. I'm pleased I was able to get the names of those men, rather than remember them as anonymous Marines. Semper Fi.
Submitted by:
David Bruneau, M/3/7, USMC witness on ground., 20030821
---
Personal Narrative
I was the co-pilot and Dick Upshaw was the aircraft commander of the 4th CH-46A from HMM-265. Jeff Rainaud was the 2nd section leader in the flight of four that left Phu Bai and went to Da Nang and then to Hill 55 to take external supplies to a unit West of Hill 55 and drop the supplies at Hill 52. When the four CH-46A's finished the resupply, we were to go to the air field at An Hoa for a new mission. The first and second CH-46 dropped their loads at Hill 52 and departed to An Hoa for a new mission. Jeff Rainaud and Willy Hale in A/C # 3 successfully dropped their external load into Hill 52. Dick Upshaw, crew and I were orbiting approximately 1500 AGL [feet above ground level] to the West of Hill 52. We were watching A/C # 3 come out of the LZ and climb as we were aligning for our approach in A/C # 4. I was watching A/C #3 climb out and I initially saw a large explosion and I thought they had been hit with some type of rocket or artillery, which I told Dick Upshaw, the HAC. I watched the blades of the CH-46 separate as it tumbled end over end and impacted on the river bed below. Seconds after it impacted, I saw another impact on the river bed nearby, which I later saw was the CH-34. There were a few clouds moving between Hill 55 and Hill 52. The two A/C hit each other and that was the explosion I saw. Jim Cahill, pilot, HMM- 265 identified the crew. Our log books , unfortunately, do not have the rest of the crew members listed. CH-46A serial number 152547, mission 1R9, 6.3 hrs [flying time]
Submitted by:
Sam C. Kelly III, Wingman, HMM-265, co-pilot 4th A/C, 20030821
---
Personal Narrative
I was aircraft commander in a flight of four H-46s; Sam Kelley was my co-pilot and Jeff Rainaud and Bill Hale were flying on our wing. We were the second section of two aircraft in a flight of four. Major Yanke, our squadron XO, was our flight leader.

At the time of the mid-air, Sam had the controls as we were circling overhead of Hill 52, which we were resupplying. I remember the weather had some threatening heavy clouds off to the northeast towards DaNang. We were at an altitude of 2000 feet MSL and we were in a wide left turn as our wingman was coming out of the LZ. I don't remember why he was carrying troops because, as I remember, our mission was resupply; seldom did we pick up troops on resupply.

Suddenly Sam, who was setting in the left seat looking over his left shoulder and could see the aircraft below, let out a loud shout over the intercom. He had witnessed the midair and I can't remember exactly what he said, but I'll never forget the rush of emotions that flashed through my heart. It was devastating. Major Yanke descended to witness the crash scene on the ground and to verify the conditions of our squadron buddies.

The rest of the flight continued on to An Hoa where the Major rejoined us later with the dire results. We all knew that there would be no survivors, especially in the H-46. Those opposite rotating front and aft tandem blades, once damaged in flight, always exploded into shattered debris as they thrashed each other and demolished almost everything and everyone nearby. I had not seen any H-34s in the area, and at the time it was my impression that he had come out of the clouds and hadn't had time to locate any of our flight. Certainly Jeff wouldn't have had time to see him.

Jeff and Bill, crew chief Sgt. Wesley, and gunner Cpl. Kemski were all excellent at their respective jobs. Their loss was a tough nut to crack for our squadron, and that day will remain vivid in my memory forever.
Submitted by:
Dick Upshaw, Section Leader, HMM-265, 20030821
---
Personal Narrative
I witnessed the mid-air that destroyed a 34 and a 46 on 681011. At that time, I was on top of Hill 52 and saw the 46 at a height lower than the hill top fly from my right and around. The next thing to happen was the mid air and I looked up to see the 34 without blades in a nose-down attitude. There was fire coming from the nose completely covering the front of the 34.

I saw one individual either jump or fall from the 34 at about 350-500'. The 46 was also falling nose down and slightly turned to the right. The 46 had no rotor blades on the front. I thought they might make a hard but safe landing only to see the46 explode in flames when it touched down. Both the 34 and 46 landed on a sand bar of the river Song Vu Gia.

My unit was assigned the task of going to the scene of the accident and securing the area. There were no survivors. We recovered the bodies and noted that the wreckage consisted of just molten metal; a very horrible and sad day for all.

I really salute the heroes of our USMC helicopter squadrons. On two separate occasions you flew into the hot LZ and by doing so I am able to provide you my comments on the incident of 681011.
Submitted by:
John H. Valentine, Platoon Cmdr, Mike/3/7, 20030821
---
Personal Narrative
I was the crew chief on the forth a/c, piloted by Dick Upshaw; co-pilot Sam Kelly of HMM-265. My recollection of this incident is as follows: as we were waiting our turn to land in the LZ, I was sitting on my jump seat when I heard one of the pilots say something over the IC, something like, OH MY GOD! I immediately jumped up and looked out the windshield between the pilots and saw a large fireball directly in front of us, I was initially confused as to what was happening but I quickly realized our wingman hit something or was hit by something and then I was able to see a CH-46 (our wingman) falling away. I stepped back to my door for a better view and I could clearly see the rotor blades popping off the a/c. I remember in an instant wondering if we were going to be hit by the flying debris but quickly returned to the horror of watching as our wingman and crew fell out of the sky and exploded in a giant fireball when it hit the ground. At first we didn't realize what caused this to happen but quickly came to see that there was another a/c involved. I remember speculation that it was a RVN H-34 but later found out that, to make matters even worse, it was a Marine CH-34. These are my recollections of that sad day.
Submitted by:
Lowell Lyman, crewchief on CH-46 in the operation, 20030821
---
Personal Narrative
We were operating off Hill 52, getting supplies and having some wounded taken out. At the time I was the 1st platoon radio operator, so I was keeping an eye on the birds coming in and out of the LZ. I recall the H-34 lifted off and was at about 500 feet AGL when it hit almost head on into the H-46 that was on approach to our LZ.

The H-34 exploded and fell to the beach on fire, and the H-46 was throwing rotor blades and debris over a 300 meter area. I was part of the recovery team that removed the KIAs. The H-34 was burned to ashes, and the H-46 was totally destroyed upon impact. It was a devastating site, and one I will never forget. I would like to take this time to thank all the pilots and crews for all their help in getting our wounded out from hot LZs and removing the grunts to safety. Semper Fi.
Submitted by:
Doug Hilton, M 3/7 USMC, witness on ground., 20030821
---
Personal Narrative
Although this is very sad info, it's also a relief to know what really happened with my brother. Back in 1968 the US Government didnt have this much info other than it was a mid air. You guys are wonderful people & I know this must have been very hard on you all to witness. Thank you so much for you help; this info has brought closure to myself as well as my family.

Thank you & God Bless

Submitted by:
Wallace R. Peacock, Brother of Benny Joe Hicks, 20040510
---
Personal Comments
I was Asst ALO at Hill 55, 7th Marines headquarters, and briefed outgoing flights. I met Bill Hale that afternoon and we had a great conversation as each was from Texas. We discussed the myth that the first couple of months of a tour were the most dangerous. Pete Schryver and I discussed the fact that we were to be in Hawaii at the same time on R&R, and he asked me to be his best man at his upcoming wedding there. On this day we had also just begun requiring an informal manifest of all pax departing on helos, which was an unpopular move among the aircrewmen, as it was time consuming. However, many helos had evidently gone down in such fashion that it was nearly impossible to tell who was aboard other than the crew. Many of our "missing" from that war may have been unmanifested hitchhikers on helos which crashed and burned, leaving little or no evidence of their contents. They departed within minutes of each other. Within half an hour both aircraft, crew, and pax were gone.
Submitted by:
Mike Remme, Asst ALO, 7th Marines, 20110629
---
Personal Narrative:
Grew Up As Benny Peacock (A Fantastic Musician)
Benny J. Hicks (Passenger)
October 11th 1968
Mid-Air Collision

Submitted by:
Wallace R. Peacock, Brother, 20080706
---
Family Remembrance
First, my sincere thanks to the men who wrote their personal narratives. I don't know how long this information has been available, but I have just recently been directed to it. Over the years, my thoughts have gone out to the men and their families who were together and lost that day. Now there are names, places, and some pictures.

This brings me to a quote from Rose Kennedy that seems to help me. "It has been said, 'time heals all wounds.' I do not agree. The wounds remain. In time, the mind, protecting its sanity, covers them with scar tissue and the pain lessens. But it is never gone."
Submitted by:
Brenda Cheney Martin Schulz, Widow of Capt Steven Wayne Martin, USMCR HMM-362, 20150310
---
Personal Comments
My best friend and fellow Corpsman was passenger in one of the Choppers. From the details I have learned he either jumped or was thrown out. He was actually listed as KIA body not recovered or MIA until 1973. He was a good corpsman and loved being with his Marines. Interesting thing is when I got in country a year later my first month in country was spent patroling and setting in Ambush in that same area where is body was. I wonder how many times I walked by it.

If anyone has any further info please contact me.

To all of you who flew, thank you for your courage and skill. Us grunts appreciate you more then you will ever know. You never failed us when we called for a Medevac or flew into a Hot LZ. Did a lot of that on the Pacifier missions.

Semper Fi
Doc, D/1/5, 69-70
Submitted by:
Doc Buzz Baviello, Best friend was one of passengers, 20110129
---
LCpl Lantie Lawrence Harris Jr.
http://www.popasmoke.com/visions/image.php?source=1112




Submitted by:
POPASMOKE Admin, 20050206
---
LCpl Lawrence Charles Kleinhans
http://www.popasmoke.com/visions/image.php?source=1132


Submitted by:
POPASMOKE Admin, 20050206
---
1stLt William Thomas Hale
Submitted by:
POPASMOKE Admin, 20050207
---
Photo of Capt Steven Martin
Here is a photo of pilot of UH-34D Captain Steven W. Martin, submitted by Moultonborough Historical Society, the town which he is from in New Hampshire.
Submitted by:
Bruce Garry, From Town Capt. Steve Martin came from, 20060327
---
Family Information
I would love to be in touch with anybody who knew Lantie. While reading these stories brings tears to my eyes I would like to know more.


Submitted by:
Katie Campbell, Lantie Harris' Fiance, 20050701
---