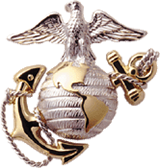 Incident Date 19690809 HML-367 UH-1E 155339+ - Crash
[CREW]
Kane, Bruce Edward Cpl Crew HML-367 MAG-36 1969-08-09 (vvm 20W:119)
Janousek, Ronald James 1stLT Co-Pilot HML-367 MAG-36 1969-08-09 (vvm 20W:118)

---
KANE BRUCE EDWARD : 057425922 : USMC : CPL : E4 : 6351 : 20 : DEER PARK : NY : 19690809 : Hostile, crash land, drowned : Crew : body NOT recovered : Laos : 01 : 02 : 19490707 : Cauc : Roman Catholic/single : 20W : 119
JANOUSEK RONALD JAMES : 319389025 : USMCR : 1stLT : O2 : 7561 : 24 : POSEN : IL : 19690809 : hostile, crash, land : CoPilot : body NOT recovered : Laos : 01 : 03 : 19450721 : Cauc : Roman Catholic/married : 20W : 118
---
"The Virtual Wall"
"Four men of Marine Light Helicopter Squadron 367 went down when their UH-1E (BuNo 155339) was hit by enemy fire in the vicinity of the SVN/Laotian border northwest of the Rockpile:

MAJ Thomas B Hill, pilot
1ST LT Ronald James Janousek, copilot
CPL Bruce Edward Kane, gunner
LCPL John O Dean, crew chief

Major Hill was flight lead for several helicopters conducting an emergency extraction mission in Laos. The aircraft was making an approach to a 3,400 foot ridge when it received intense automatic weapons fire. With the engine failing, the pilot commenced autorotation for a valley floor. Passing thru about 1500 feet, a severe explosion occurred and the cabin and cockpit were immediately engulfed in flames. Major Hill headed the aircraft for a pool in a mountain river, landing in water estimated to be twelve feet deep with a current so swift that the aircraft was immediately pulled backwards and rolled inverted in the water. MAJ Hill exited the aircraft and made it ashore. CPL Kane had jumped from the aircraft just prior to water impact and made it ashore. However, as Hill came to surface the first time, he saw CPL Kane re-enter the water to assist the remaining crew members. MAJ Hill and LCPL Dean were rescued by a "Kingbee" H-34 piloted by Captain Ahn (AFVN 219 Squadron). Captain Ahn air taxied 100 yards in an attempt to recover of the bodies of the apparently dead crewmembers but was forced from the area by enemy small arms fire."
Source:
The Virtual Wall, Ronald Janousek
Submitted by:
Ken Davis, Researcher, 20141004
---
POW Network
LOSS COORDINATES: N16 38 19 E106 46 43 (XD960180) [SW of Rockpile]

SOURCE: Compiled from one or more of the following: raw data from U.S. Government agency sources, correspondence with POW/MIA families, published sources, interviews. Updated by the P.O.W. NETWORK in 1998.

SYNOPSIS: When U.S. military personnel were in Vietnam, they were frequently asked to participate in classified missions. Some of these missions were secret because wide-spread knowledge of them might possibly give the enemy information we did not wish them to have. Others were classified to conceal the fact that the U.S. was conducting warfare in denied areas.

The most notorious denied area was, of course, Laos. Prevented by Geneva Accords from having a large military presence in Laos, the U.S. first established a CIA cover for anti-communist covert actions. One activity, begun in 1958, used Meo tribesmen for a small pilot guerrilla program, which grew to over 40,000 guerrillas within 10 years. The CIA's covert airline, known as "Air America" supported the Meo as well as numerous other CIA-backed clandestine guerrilla armies.

When ground operations were indicated or intelligence needed, the U.S. used the CIA-directed armies, sent U.S. troops in covert MACV-SOG teams, or airlifted in indigenous troops, often using the air capabilities of the U.S. Army and Marine Corps. Pilots were asked to alter flight records to reflect a mission in allowed territory. If they were lost, families were misinformed about the location of loss. As a result, several case files of men missing are a tangle of inconsistencies - some records reflecting the "doctored" loss information, while other records are accurate.

1stLt. Ronald J. Janousek and Cpl. Bruce E. Kane were U.S. Marines attached to units of the 36th and 11th Marine Aircraft Groups, respectively [both were attached to HML-367, MAG-36]. On August 9, 1969, the two were killed in the crash of a UH1E helicopter. Theirs is one of the cases in which reliable factual public information ends with this data.

Defense Department records indicate that Janousek and Kane were lost at Khe Sanh, in Quang Tri Province. The U.S. Marines state that Janousek's helicopter was hit by heavy enemy fire and crashed and burned. The U.S. Marines state that Kane's helicopter disappeared on a night reconnaissance mission [see previous Comment on Incident]. Joint Casualty Resolution Center records (considered by some analysts to be the most accurate of all records) indicate that the loss occurred in central South Vietnam.

Information obtained from family and other sources indicate that Kane and Janousek's aircraft crashed and burned in the Se Kong River near the border of Laos and South Vietnam north of the A Shau Valley, and that they had been on a secret mission in Laos. The U.S. State Department lists both men as killed in a hostile action, and further lists Kane as drowned and Janousek as a crewmember of the aircraft. No public records indicate the fates of the rest of the crew, including the pilot and any passengers aboard.

Submitted by:
N/A, 20030821
---
Task Force Omega File
SYNOPSIS: By early 1967, the Bell UH1 Iroquois was already the standard Army assault helicopter, and was used in nearly every "in-country" mission. Better known by its nickname "Huey," the troop carriers were referred to as "Slicks" and the gunships were called "Hogs." It proved itself to be a sturdy, versatile aircraft which was called on to carry out a wide variety of missions including search and rescue, close air support, insertion and extraction, fire support, and resupply to name a few. It usually carried a crew of four.

Military Assistance Command Vietnam - Studies and Observation Group (MACV-SOG) was a joint service high command unconventional warfare task force engaged in highly classified operations throughout Southeast Asia. The 5th Special Forces channeled personnel into MACV-SOG through Special Operations Augmentation (SOA) which provided their "cover" while under secret orders to MACV-SOG. These teams performed highly classified, deep penetration missions of strategic reconnaissance and interdiction that were called, depending on the time frame, "Shining Brass," "Salem House," "Daniel Boone," or "Prairie Fire" missions.

On 9 August 1969, Major Thomas B. Hill, pilot; 1Lt. Ronald J. Janousek, co-pilot; Cpl. J. J. Dean, crewchief; and Cpl. Bruce E. Kane, door gunner; comprised the crew of the lead UH1E (serial #155339) in of a flight of two Huey helicopters and four Cobra gunships conducting an emergency extraction mission for a platoon-sized MACV-SOG, Command and Control - North (CCN) Prairie Fire team. Also participating in the extraction mission was a flight of South Vietnamese CH-34 "Kingbee" helicopters. The Cobra gunships' call sign was "Yellowjacket" and the Hueys' call sign was "Eagle Claw." Also participating in the overall mission was an Air Force Forward Air Controller (FAC), call sign "Covey."

Capt. Michael J. Brokovich was the pilot of the lead Cobra. When the gunships entered the general area, they heard the Prairie Fire team's radio operator frantically transmit, "Prairie Fire, Prairie Fire!;" which meant they were in contact with enemy forces and needed air support immediately. Mike Brokovich told his wingman to cover him as he made a low pass over the area to pinpoint the exact location of the reconnaissance team. As Yellowjacket lead skimmed over the treetops, he heard his wingman yell over the radio, "Get out of there, you're drawing fire!" Capt. Brokovich nosed over and pulled in more power as he quickly accelerated away from the ridgeline in a hail of automatic weapons fire. On the way out, he heard the team's radio operator state that he had just flown over them thereby pinpointing the team's position in addition to that of the enemy.

At roughly the same time the Cobra pulled away from the ridgeline, Capt. Brokovich briefed Major Hill on the ground team's position and the NVA's automatic weapon's position on the ridgeline. Tom Hill acknowledged Mike Brokovich's transmission, then to the astonishment of the Cobra's pilot, flew over the same ridge where the communist's automatic weapons were located. Eagle Claw lead immediately drew heavy ground fire. Because the gunships' were too close to the position of the Prairie Fire team, they were unable to lay down suppressive fire to protect the Huey without fear of hitting the American ground team.

After being struck by the ground fire, Major Hill transmitted, "Mayday! Mayday! I'm hit and losing power!" All four Cobras fell in behind and two on each side of the crippled Huey. Other flight members saw the Huey streaming a cloud of fuel vapor, as he turned toward the east in an attempt to return to South Vietnam. Eagle Claw lead sustained battle damage to several parts of the aircraft including the fuel cell. A cloud of fuel vapor began billowing out the left side of the helicopter. The Huey headed toward a clearing near a bend in the river. Immediately the Covey FAC radioed Capt. Hill not to land in the clearing he was headed for because there was an enemy controlled village located there. The FAC pilot directed him toward another clearing on the near riverbank that was safer.

As Tom Hill initiated a right-hand turn away from the village, the fuel vapor burst into flames. Working together to control their aircraft, Tom Hill and Ronald Janousek slipped the helicopter to keep the flames away from the crew compartment and lined up with the river intending to put it down in the water to extinguish the fire. The helicopter was engulfed in flames when Capt. Hill heard 1st Lt. Janousek state over the aircraft's intercom system, "I'm on fire!"

As the Huey continued to auto-rotate toward the edge of the Se Kong (Xepon) River, other flight members reported that "at about 75 feet (above the ground) the tail boom fell off. The helicopter inverted and crashed into the river upside down." Others added, "Pieces of rotor blades and helicopter went everywhere along with large amounts of water and debris that splashed up when the helicopter hit." In addition to observing the fiery loss; Bill Gurski, one of the Cobra crewmen, caught it on film with a Kodak camera. The crash site was located approximately 46 miles west of Hue, South Vietnam; 13 miles northwest of Tavouac and 3 miles west of the Lao/Vietnamese border, Salavan Province, Laos.

Tom Hill and J. J. Dean escaped the almost fully submerged aircraft and were swept down stream in the swift current roughly 100 meters and to the opposite side of the river. They were located and rescued by the daring lead Kingbee pilot, Dai Uy (Captain) Ahn while the four Cobras laid down a wall of suppressive fire around the CH-34.

According to a witness statement provided to Cpl. Kane's family, he was seen alive, well, and out of the Huey. The door gunner had jumped free of the aircraft landing in the stream near the bank. Because Bruce Kane had been a lifeguard prior to joining the Marine Corps, he was known to be an extremely strong swimmer with water life-saving skills. The report stated that he exited the water, then re-entered it to help free Ronald Janousek, but did not know what happened to either man after that.

After recovering Major Hill and Cpl. Dean, Dai Uy Ahn returned to the Huey's wreckage. As the other aircraft laid down a curtain of suppressive fire, Dai Uy Ahn hovered along the river looking for Bruce Kane and Ronald Janousek. He then pushed his aircraft's main landing gear wheel through the downed Huey's window, then lifted the wreckage up so his crewchief could see the interior of the cabin. When no one was seen inside the Huey, Dai Uy Ahn returned it to the river and disengaged from it. Throughout this risky maneuver, the Kingbee was under continuous enemy fire.

The mission leader turned his attention to rescuing the embattled Prairie Fire team who continued their own fight for survival. All aircraft returned to Quang Tri to rearm and refuel. Afterward, they successfully extracted the reconnaissance team without incident. After the reconnaissance team had been extracted, and again the next morning, Capt. Frank Cuddy led a search and rescue (SAR) flight of gunships to the crash site to continue the search for Cpl. Kane and 1st Lt. Janousek. All attempts to search the crash site and surrounding area were driven away by intense enemy small arms and automatic weapons fire. While the aircrews were unable to search the area themselves, they saw a large number of communist troops along the riverbanks, in the clearings and trees. They also saw 10 to 20 small boats in the river near the wreckage and enemy forces obviously searching it. Because the region was under total enemy control, no ground search by US personnel was possible.

There was some confusion about the exact crash location due to the secrecy of the mission. The actual location provided by other flight members based on the bend in the river, the stream winding towards the horizon and the distinctive hills and peaks beyond the river pinpointed the real crash site location at XD945170. The Se Kong River was quite muddy and fast moving with jungle growth flourishing along both riverbanks. Tree limbs and vines frequently overhung the winding mountain stream's edge.

At the time the search was terminated, Ronald Janousek and Bruce Kane were both immediately listed Missing in Action. However, 33 days after the date of loss, the squadron commander reviewed all known lost information and changed both men's status from Missing in Action to Killed in Action/Body Not Recovered and probably not recoverable.

In April 1991 the US government released a list of Prisoners of War and Missing in Action who were known to be alive in enemy hands and for whom there is no evidence that he or she died in captivity. This list, commonly referred to today as the USG's "Last Known Alive" list included Bruce Kane. In 1994 Cpl. Kane's family was informed that he was included on this list, but gave them no explanation for this inclusion.

In 1992, a National Security Agency (NSA) correlation study of all communist radio intercepts pertaining to missing Americans, which was presented to the Senate Select Committee on POW/MIA Affairs in a classified format, was finally declassified and made public. According to this document, 2 North Vietnamese radio messages were intercepted and correlated to this incident. The NSA synopsis states: "Binh Tram 34; …an aircraft burst into flames and flew off in a southeasterly direction. At 1200G on 10 August, the enemy landed a Battalion at a Bia… shot down two helicopters, killing 20 and wounding 9." Binh Tram 34 was an established way station the communists used for a variety of purposes including vehicle maintenance, storage and supply, etc.

Ronald Janousek and Bruce Kane are among nearly 600 Americans who disappeared in Laos. Many of these men were known to be alive on the ground. The Laotians admitted holding "tens of tens" of American Prisoners of War, but these men were never negotiated for either by direct negotiation between our countries or through the Paris Peace Accords which ended the War in Vietnam since Laos was not a party to that agreement.

If Bruce Kane and Ronald Janousek died in the loss of their helicopter, each man has a right to have his remains returned to his family friends and country. However, if they survived, they most certainly would have been captured, and their fate, like that of other Americans who remain unaccounted for in Southeast Asia, could be quite different. Since the end of the Vietnam War over 21,000 reports of American prisoners, missing and otherwise unaccounted for have been received by our government. Many of these reports document LIVE American Prisoners of War remaining captive throughout Southeast Asia TODAY.

Our military men in Vietnam and Laos were called upon to fly and fight under many dangerous circumstances, and they were prepared to be wounded, killed or captured. It probably never occurred to them that they could be abandoned by the country they so proudly served.

Source:
Task Force Omega files, http://taskforceomegainc.org/j357.html
Submitted by:
Alan H Barbour, Historian, Researcher, USMC Combat Helicopter Association, 20030821
---
Comment on Incident
A Scarface HML-367 huey gunship crashed on a Prairie Fire Mission. Were reportedly killed, but their bodies were not recovered. A "Kingbee" H-34 piloted by Captain Ahn (AFVN 219 Squadron) landed at the site, rescued 2 crewmen and air taxied 100 yards to attempt recovery of the bodies of the apparently dead crew. The remaining flight crew, a Major and an enlisted crewmember survived the crash. Another squadron a/c was flying wing.
Submitted by:
N/A, 20030821
---
Cpl Bruce Edward Kane, HML-367
http://www.scarface-usmc.org/memorial.htm
Submitted by:
POPASMOKE Admin, 20050217
---
I knew Mr. Frank Cuddy and grew up with his kids (2 who are Marines now) in Amherst,NH. I was privileged enough to be around him as a young kid and young adult. He named his Company after this battle Prairie Fire Ordinance. I remember him telling many accounts of his time in MAC V SOG as a pilot and also I have read his awards from his Distinguished Flying Crosses he earned. He never slept in his bed and would always be on his couch since he became a pilot for Desault Falcon. One time he woke up from a bad dream and spoke about this event of his friend being shot down over Laos and trying to do what he could to save him. Im sure for those who knew him could hear his loud deep voice and imagine him telling his part. He talked about going back the other next day trying to find him. I learned a lot from Mr. Cuddy more than most kids knew when they were young and lots more when I was a young adult as to what it meant to be a unknown hero for your country. Im going to see if I can reach out to Mr Tom Fitton at Judicial Watch and see if his team can assist in researching the files of POWs in Laos.
Submitted by:
Jonathan, 20190323
---
I am the cousin of Bruce Kane. Like you (well almost) when Bruce was reported as MIA I was 11. It left a hole in our family that was never filled. Bruce or Brucie as we called him was the fun loving cousin who always had time for his younger cousins who ranged from being at least 6 to as much as 14 years younger than him, but that didnt matter to him. Playing games with us, making up stories, any time spent with him was always fun. On that August day in 1969 when we received word is was MIA we kept hoping that he would be found, and then our hearts were broken just a month later when he was listed as KIA. There was no body, just as there was no body for your brother. We also kept hoping that maybe they were wrong, maybe he did survive, maybe he was hiding out, and at times we even half hoped maybe he was just a POW and when the war was over he would come home. Well it is now 51 years later and there is no Bruce, and there is no remains. The pain is still there, the loss is still felt but the love still lives on
Submitted by:
Denise Panico, Cousin to Corporal Bruce E Kane, 20200528
---
Reference Information
While researching some of the SOG mission at "www.scarface.com", I ran into an article entitled "A FEW GOOD MEN" by Michael J.Brockovich. He was envolved with the operation that Kane became missing. It is a very interesting article,with relevence to this MARINE.
Submitted by:
Ken Carlson, reasearch, 20050620
---
Family Information
When my brother [1/Lt Ronald J. Janousek] was 12, I was born; when I was 12, my brother died. As a naive, young child, I always hoped he was captured, so he could be released and sent home to me and my family. I would lie awake at night and think that "I'll come home from school tomorrow, and he'll be there." Well, I'm 51 years old now, and he's becoming a faint memory, since I had so little time with him. I wonder, like so many other survivors, how our lives would have been different if he was still here. And I think how he'd be surprised at how the world has progressed if he were to walk into the room right now. But nothing really changes, does it? He's still gone and I miss him very much.
Submitted by:
Adrienne Janousek McClendon, Sister of Ronald Janousek, 20090612
---