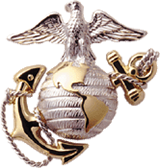 Incident Date 20110707 VMM-264 MV-22 - BuNo unknown - - Crew loss in-flight during combat mission
[CREW]
Dudley, Thomas J. SSgt Crew Chief VMM-264 MAG-26/2ndMAW/2ndMEF 2011-07-07

---
DUDLEY, THOMAS J : SSGT : USMC : OPERATION ENDURING FREEDOM : HELMAND PROV : AFGHANISTAN : TEGA CAY : SC : aka Duds Dudley or Dodds Dudley
---
USMC Investigation of Loss


On July 7, 2011, Staff Sgt. Thomas J. Dudley fell from the aircraft during takeoff as its pilots scrambled to evade what they believed to be an impending enemy attack, according to a Marine Corps report detailing the investigation. It was obtained this week by Marine Corps Times through a Freedom of Information Act request.

The crew with Marine Medium Tiltrotor Squadron 264 out of Marine Corps Air Station New River, N.C., had just delivered cargo and 10 passengers, including the commanding general of 2nd Marine Division (Forward), then-Brig. Gen. Lewis A. Craparotta, to a forward operating base in Helmand province. Delivery went flawlessly, according to the report, but once on the ground, things began to unravel.

At the time, the crew was skittish because of rocket-propelled grenade fire they had taken while flying out of the same FOB earlier that day. Dudley, who saw a rocket zip by the aircraft's tail earlier in the morning, had moved to engage the enemy with an M240G machine gun positioned in the Osprey's tail, but he was unable to fire because there were children in the area, investigators determined.

The Osprey exited the area, and was cleared to fly into the FOB a second time a few hours later to transport the general. This time it flew with an armed escort that included one UH-1Y Huey and an AH-1W Super Cobra.

Upon touching down, Dudley escorted the general off the aircraft and the other crew chief, a lance corporal who is not identified in the report, began unloading three 150-pound Pelican cases containing communications equipment.

Both crew chiefs had disconnected from the aircraft's internal communications, although Dudley did not notify the pilots as is standard procedure, the report states. While passengers and cargo were being offloaded, a heavy string of radio traffic came across the pilots' radio from the armed escort. They misinterpreted the flurry of chatter to mean an enemy attack was imminent, investigators reported.

"After completing their mission and while departing the landing zone, the aircrew genuinely, but mistakenly, believed the enemy was preparing to engage them with small arms fire," according to the line of duty determination associated with Dudley's death.

Thinking the crew and aircraft were at risk, the cargo was unloaded, the crew chiefs were aboard and they were cleared for takeoff, the pilots revved the engines. Caught off guard, Dudley scrambled on board. During the chaos that ensued, the crew chiefs — who were not hooked into their communications equipment — didn't have time to strap into their gunners' belts, which tether them to the aircraft when they walk about the cabin during flight, the report states.

The lance corporal struggled with his back to the cargo, pushing it towards the front of the aircraft. Dudley, meanwhile, rushed to the machine gun on the aircrafts' tail in preparation to engage targets. When the aircraft took off and rapidly accelerated as it banked south, the lance corporal was unable to hold the unsecured cargo. Two pelican cases, each weighing about 150 pounds, rocketed towards the tail where they struck Dudley and caused him to flip over the machine gun mount, the report states.

The lance corporal, also nearly ejected from the aircraft, was able to catch "the last part of the aircraft" with his leg, just barely preventing him from following Dudley to his death.

Marines on the ground rushed to Dudley's aid. The first, who had manned a watch tower at the FOB, reached Dudley within 30 seconds but found him nonresponsive and without a pulse. He was carried by stretcher to the battalion aid station, but after 15 minutes of treatment, doctors pronounced him dead. As he was carried to a medical evacuation helicopter 50 Marines lined the rout to render honors. They included the division commanding general, a battalion commander, two sergeants major, and a command master chief, the report states.

Investigators found six causal factors that lead to the accident. They include:

• The aircrew not using their gunner's belts.

• Gear not secured prior to take off.

• Taking off before receiving confirmation from both crew chiefs that they were prepared.

• Anxious mindset due to taking RPG fire earlier in the day.

• Unintentional excitement induced by saturated communications on the radios.

• Relatively inexperienced aircraft commander and co-pilot who were unable to slow things down in the "heat of the moment."

As a result of Dudley's death, investigators recommended revising the MV-22 Naval Air Training and Operating Procedures Standardization manual and standard operating procedures to include a formal challenge and response between the pilot and crew chiefs to ensure crew, cargo and passengers are ready for take-off.

Additionally, tactical and standard operating procedure guides should be adhered to avoid confusing communications in hot landing zones, investigators advised.

They did not recommend any further investigation, or administrative or disciplinary action.

March 15, 2013

Investigators have cleared all Marines involved in the 2011 death of an MV-22 Osprey crew chief who fell nearly 200 feet to his death in Afghanistan.

Source:
Marine Corps Times
Submitted by:
Alan H Barbour, Research Historian, USMC Combat Helicopter/Tiltrotor Association, 20160830
---
News Article
JACKSONVILLE, N.C. -- U.S. Marine Staff Sgt. Thomas J. Dudley was an inspiration.

He inspired a younger brother to join the Marines and a younger sister to join the Navy. Another brother is considering the military life.

He inspired patriotism among his family and friends.

And he inspired his fellow servicemen to work harder and fight stronger.

"His Marine brothers expressed TJ's strength, tenacity and drive in making everybody around him stronger," said Dudley's uncle, David Jachim, of Fenton. "When he was on the tarmac or in a helicopter, they felt they had to turn it up a notch."

Dudley, 29, of Jacksonville, N.C. was killed July 7 when he fell from his helicopter during enemy fire in the Helmand province of Afghanistan. Serving as the crew chief on the helicopter, he was on his sixth tour of duty and was due home July 24.

Born in Flint, Dudley spent a large portion of his childhood in Genesee County, particularly in Holly. His grandfather was a surgeon at Hurley Hospital, and now serves as the namesake of the hospital's Max E. Dodds Cancer Center.

His aunt, Nancy Dodds, of Grand Blanc, still works as a nurse in the oncology ward. Although she knew it was a possibility, Dodds said she never fully considered the chance Dudley could be killed overseas.

"It's hard because TJ's 29 years old and he has small children," she said. "I wanted to see what he looked like when he was 50."

As a child, Dudley loved the outdoors and was fascinated by paramedic work, Jachim said. During his junior year of high school, he joined Junior ROTC before signing with the Marines when he was 18 years old.

"I couldn't be prouder," Jachim said. "I may not be in agreement with the war that we're fighting, but I will support the troops and all these young men and women that are doing what they're doing."

Dudley also served as a volunteer fireman with his local station.

Dudley is survived by his wife, Mary, and children Taylor Marie, 13, Thomas Carter, 5, and Jenna Robyn, 23 months. In place of flowers, donations can be made to Capital Bank Children's Educational Fund, care of Kaye Harper, P.O. Box 1709, Fort Mill, SC 29716.
Source:
The Flint Journal, Flint, MI
Submitted by:
Alan H Barbour, Research Historian, USMC Combat Helicopter/Tiltrotor Association, 20160830
---
Online Article
Marine Staff Sgt. Thomas J. Dodds Dudley, 29, of Tega Cay, S.C.

SSgt Dudley was assigned to Marine Air Group 26, 2nd Marine Air Wing, II Marine Expeditionary Force, Marine Corps Air Station New River, Jacksonville, N.C.; died July 7, 2011 in Helmand province, Afghanistan, while conducting combat operations.


SSgt Dudley was a crew chief on a Marine helicopter that was hit by enemy fire.

SSgt Dudley, known as "TJ" or "Duds", was born in Rochester, N.Y. and moved to Tega Cay as a boy with his family. The family then later moved to Fort Mill. He graduated from Fort Mill High School in 2000, where he played football his freshman year before becoming involved in the school's JROTC and drill team. He also volunteered with the Tega Cay Rescue Squad as a teen.

SSgt Dudley enlisted in the Marines when he was 18. While stationed in Jacksonville, he served honorably at the Haws Run Volunteeer Fire House. He had previously served twice in Okinawa, Japan and had deployed twice to Iraq. This was his second deployment to Afghanistan.

His younger sister recently signed on with the Navy. His younger brother, Jameson, also a Marine, said he remembers the time his older brother pulled his tooth out.

"I made the mistake of saying my tooth was loose," said Jameson. "Then he said, 'Come here,' and pulled it right out."

"He was the finest Marine," Jameson said. "He was not only a brother-in-arms, but a brother. And I miss him very much."

SSgt Dudley's email to his wife, Mary, on Wednesday night was simple: "I love you."

"I had told him he didn't have to email much, just say, 'I love you,' and let me know he was OK or just an exclamation mark," Mary said. She couldn't sleep that night, so at about 1 a.m. Thursday, she began to email her husband, pictures of their three children - Taylor, 13, Thomas Carter, 5, and Jenna Robyn, almost 2.

SSgt Dudley was scheduled to return home in two weeks, with plans for a family vacation in Pigeon Forge, Tenn., a birthday celebration for Jenna at a water park and possibly a trip to Las Vegas with his wife.

The mayors of both Fort Mill and Tega Cay have expressed their condolences to the Dudley family and are planning memorials to honor the Marine, including a brick in the new Veterans Park.

SSgt. Dudley's body arrived at Dover Air Force Base on Saturday. He arrived yesterday, Wednesday, July 13, in NC and was escorted to Fort Mill. Friends and family later gathered to honor the fallen Marine at the Palmetto Funeral Home.

SSgt Dudley is survived by his parents, Robyn and Thomas; wife, Mary, daughters Taylor and Jenna, son, Carter and thirteen brothers and sisters.

Marine Staff Sgt. Thomas J. Dodds Dudley was killed in action on 7/7/11.

Source:
"Remember Our Heroes" website
Submitted by:
Alan H. Barbour, Research Historian, USMC Combat Helicopter/Tiltrotor Association, 20160830
---
Picture
SSGT Thomas TJ Dodds Dudley, USMC
Submitted by:
N/A, 20160830
---