Association Presidents, Past & Present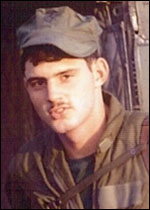 Slick Katz
HML-167
2008 – Present
A native of Boston, Massachusetts, enlisted in the Marine Corps in June 1968. After completing Aviation Electrician (A) School, he joined VMO-1, MCAS New River, for duty where he served until August 1970 when he transferred to HML-167, Marble Mountain, RVN. Returning to the United States with HML-167 in July 1971, he remained with the squadron until his release from active duty in June 1972.
While attending the Univ. of Massachusetts he served with HML-771. In June 1977, after graduation he was commissioned a 2nd Lieutenant and after attending the AMO course he was assigned to HML-267, MAG 39 Camp Pendleton making two WESTPAC deployments. Additionally he has had tours assigned to: Commander, Fleet Air Mediterranean, Naples, Italy; The Basic School; III MEF G4; Marine Aviation Logistics Squadron 12 & 36 as XO and CO respectively; HQMC; and Director Business Operations, Defense Supply Center, Richmond, Va.
Awarded Combat Aircrew Wings and personal decorations include the Defense Superior Service Medal, Legion of Merit Medal, Meritorious Service Medal w/1*, Air Medal with numeral 14, Navy and Marine Corps Commendation Medal w/2*, Marine Corps Good Conduct Medal, Combat Action Ribbon, Sea Service Deployment Ribbon w/11* and Navy and Marine Corps Overseas Ribbon
Retired October 2004 with the rank of Colonel, spent 11 years with Camber Corporation as a Senior Director, Logistics and is currently a Deputy Sheriff with the Brunswick County N.C. Sheriff's Office.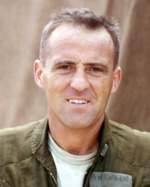 Bruce Colbert
HMM-165
2007 – 2008
Commissioned through the NROTC Program at the University of Missouri in 1953. Assigned to 24th SBC at Quantico. Ordered to Tank School at Fort Knox ,Ky. After Tank School reported to Second Tank Battalion at Camp Lejeune, NC. Entered Flight School in March 1956.
After Flight School reported to HMM-461 (HR2S-1) for three year tour. Following that reported to HML-162 (HUS-1) for sixteen month overseas tour. Returning to CONUS checked into HMX-1 for four year tour. After this duty went to Junior School and Development Center for split one year tour.
Reported into HMM-164 in Dec '66 and departed in Jan '68 flying CH-46A's. Reported to MAG-24 at Kaneohe Bay as C.O. of MABS-24 for 14 months. Returned to MCAS Quantico for 18 month tour as AirField Ops. After this tour checked into First MAW and was assigned as Commanding Officer of HMM-165 (CH46Ds, AH-1Js, CH-53Ds) and took part in Operation End Sweep and stood up first Squadron for Operation Eagle Pull.
Returned to Washington, DC for duty with NAVAIRSYSCOM, Dept of Navy, Pentagon and HQMC with Requirements and Programs . Assigned to Industrial College of the Armed Forces for a year and then to Third Marine Air Wing as Commanding Officer Marine Air Group-16 and then as Chief of Staff of 3rd Wing.
Retired 1980 spent 12 years with Northrop Grumman on B-2 Program, then retired in 1995 in Riverside where he travels a bit and plays golf.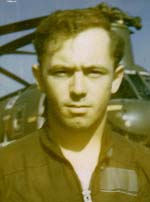 John "J.D." Barber
HMM-263
2000 – 2007
Enlisted in the Marine Corps under the Aviation Guaranteed Program in May of 1967. Upon completion of Aviation Structural Mechanic "A" school at NAS Memphis, requested duty at MCAF New River.
Served with HMM-261 from January of 1968 until May of 1970. While on board the USS Guadalcanal during Carib 1-70, he cross-trained as a Jet Helo Mechanic and Crewchief. After returning to MCAS New River in June of 1970, volunteered for duty in Vietnam where he was assigned to HMM-263 at Marble Mountain Air Facility after flying 7 months as a Crewchief assigned to EG-11, he was re-assigned to the metal shop and was designated the Q.A. inspector for airframes.
Awarded Combat Aircrew Wings, 21 Air Medals, Navy Commendation Medal, and the Boeing Vertol Rescue Award. Discharged in April, 1971 with the rank of Sergeant.
Retired Fire Lieutenant with the Quincy, Massachusetts fire department with 28 years of service.
Board member of the Military Combat Defense Fund. The Military Combat Defense Fund was formed to raise funds to assist Marines, soldiers, Sailors and Airmen charged with war crimes while serving in Afghanistan and Iraq or any other theaters of military operations.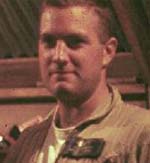 Alan Barbour
VMO-2
1998 – 2000
Alan Halsey Barbour was raised on a potato farm in Sagaponack, NY. After graduation from East Hampton High School in 1958 he continued his education through his BS at Syracuse University and The State University of New York College of Environmental Science and Forestry.
During these years, he joined the Platoon Leaders Class of the USMC and received his commission as a 2ndLt in 1963. He was assigned to The Basic School in June of 1963. Upon completion, he was assigned to Naval Aviation Training at Pensacola. He soloed in the T-34, carrier qualified in the T-28 and went on to helicopter training in the H-13 and the UH-34D. He was then assigned to MCAS New River for UH-1E training with VMO-1.
In April 1966, he was assigned to VMO-2 at the Marble Mountain Air Facility in the Republic of Vietnam. He spent most of his in-country time at Dong Ha and Khe Sanh supporting recon efforts in northern I Corps. He was transferred to Camp Pendleton, CA in 1967 with VMO-5 as a UH-1E instructor. His service terminated in 1968, followed by employment with United Airlines for the next 33 years.
He has always been interested in issues of the environment, military and 19th century history, and lives in Lakewood Ranch, FL near several of his in-country buddies. After serving on the Board of Directors of the USMC Vietnam Helicopter Association, he served as the President of the Association and now maintains the archives and serves as Historian for the USMC Combat Helicopter Association. His primary interest as historian is creating and maintaining the KIA files on the www.popasmoke.com website and answering questions from correspondents looking for information relating to the Vietnam War. In his spare time, he can be found in his woodworking shop. He has also qualified over the years as a Master Naturalist in Virginia and a Master Gardener in Illinois and Florida, working with the state extension offices.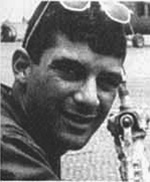 Roger Herman
HMM-361
1985 – 1998
Originally from San Diego, Roger Herman spent 20 years in the military, with combined service between the Marine Corps and Navy. He joined the Marine Aviation Cadet (MARCAD) program and began flight training in May 1965. Graduating in August '66, was commissioned a second lieutenant and awarded his Naval Aviator Wings. Trained in the UH-34D, he checked out as a co-pilot at MCAF Tustin and began his first tour in Vietnam in January '67 with HMM-361, flying out of Marble Mountain. During that summer, the squadron rotated north and flew out of Dong Ha, Phu Bai and Khe Sanh primarily.
As was the case with most of his contemporaries, he was shot down on more than one occasion, and wounded. During that tour, he was awarded the Purple Heart, 26 Air Medals, and various other awards. During the last five months of his tour, he was selected, and served as aide-de-camp to the Assistant Wing Commander of the 1st MAW in DaNang.
Upon returning to the States during Tet '68, he was assigned as a flight instructor in Pensacola teaching instrument flying in the T-28. He later transitioned to C-130s, and spent most of the remainder of his military time flying heavy transports in the States and in WestPac.
While on terminal leave in April 1985, he saw a newscast about the 10th anniversary of the fall of Saigon. It prompted him to wonder what had happened to those with whom he had flown helos with in Vietnam some 18 years earlier. After a few phone calls, he met with several of his former "Dog Drivers" and one "Phrog Phlyer" in Las Vegas for a long weekend in 1986 to get caught up and tell war stories. One thing led to another, and what is today known as the USMC/Combat Helicopter Association was born. He served as president of the organization until 1998. Thus far, over 6,000 former pilots, crewchiefs, gunners, corpsmen, and other Marine helicopter support personnel have been reunited through the organization. The group is now open to all Marine aviation personnel who have served from Korea to the War on Terrorism.
Shortly after retiring, he began a second career as an airline pilot with PSA (Pacific Southwest Airlines), which was later bought up by US Airways. During that time he flew the Bae-146, DC-9, MD-80, B-737, B-757 and the B-767. Amassing over 20,000 flight hours in military and civilian flying, he took early retirement from the airlines in 1998 and currently resides in San Diego with his wife Madeline.
His favorite saying from his days in combat. "When you've got 'em by the balls, their hearts and minds will follow".