MARINES & FRIENDS - YOUR HELP IS URGENTLY NEEDED TO SAVE THE FLYING LEATHERNECK AVIATION MUSEUM!
On April 1, 2021, the United States Marine Corps intends to permanently close the Flying Leatherneck Aviation  Museum. It is the Marine Corps' plan to break up the aircraft collection and give it away, sell it or destroy it. There is no current plan to dispose of the artifacts.
April 1st is a firm date, there's not much time remaining to accomplish this mission.
Time left: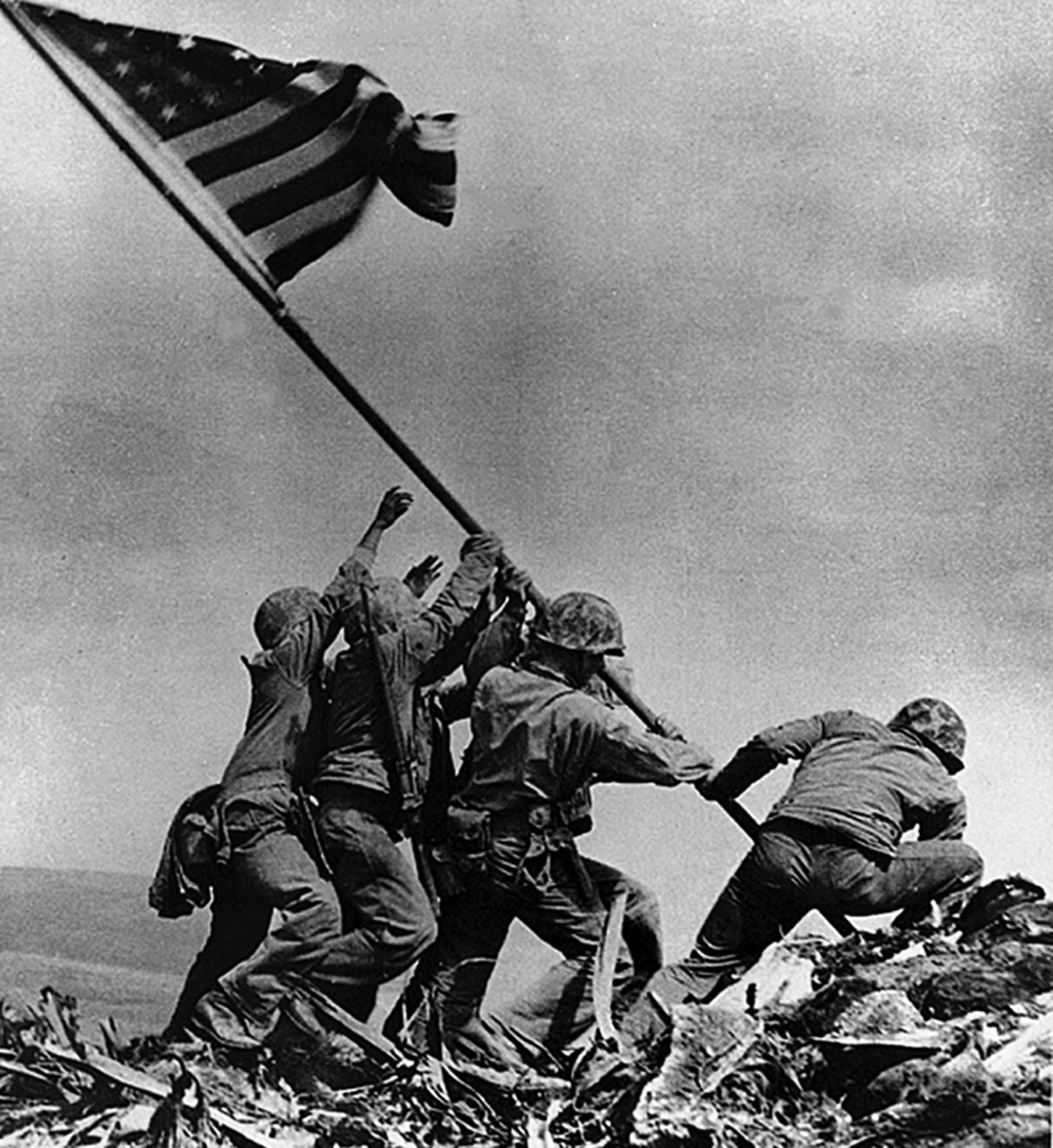 Thank you for all your support. Just a quick update on the progress being made to save the Flying Leatherneck Aviation Museum and its programs.
Your voices were heard.
 We just received notice that the Marine Corps has placed a hold on divesting any aircraft in the Flying Leatherneck Aviation Museum collection until this fall to give your Foundation time to secure a new location for the museum. We are thrilled to report that we have had a very positive reception from the City of Irvine and the Marine Corps in our preliminary talks with them. The proposal is to relocate the Flying Leatherneck Aviation Museum's aircraft and select artifacts to Orange County Great Park (formally MCAS El Toro).
The Foundation's offices have moved down the road. We have several exhibits on display, most notably our new 
Wall of Honor
. Recognizing Marine Corps aviation combat heroes.
Also, without interruption, we continue to provide programs to preserve and share the character, contributions, and sacrifices of the people of USMC aviation. If you are in the neighborhood stop in at 9400 Activity Road, Suite C to say "hello."
Despite the challenges COVID gave schools, we received good participation in our annual essay and art contests. Winners will be announced in May. A ceremony recognizing the Irene Ferguson Marine Wife of the Year will be held this summer.
We will continue to keep you updated as more information becomes available. Thank you again for your support. Nothing would have been possible without it.
Brigadier General USMC Retired
Flying Leatherneck Historical Foundation
Enter your name below to let others know you have supported the call to action
11,841

visitors have viewed this page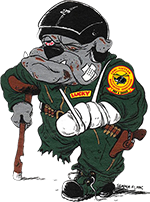 I agree and have supported the call to action!
OOORAH! 224 Warriors have Rolled In Hot!

| Date Recorded | Last Name | First Name | Squadron / Years |
| --- | --- | --- | --- |
| 2021-06-11 | Syslo | Joe | 1965-1972, HMM-362,363 and VMA-214 |
| 2021-05-27 | Evans | Rich | HMM-262 1968 -1969 |
| 2021-05-17 | Sullivan | Brian | Hmh 361 |
| 2021-05-03 | Keeley | Michael | VMO-2 1979-83 |
| 2021-03-29 | Greenman | William | HMM362 |
| 2021-03-25 | Martinez | Joe | HMM 163 1966-1967 |
| 2021-03-23 | Domenz | William | HMH-363/4 |
| 2021-03-21 | Tomlinson | Kenneth | 1956-1976 USMC Ret. |
| 2021-03-20 | Smith | Jim | HMM-364 70-71 |
| 2021-03-19 | bonney | rob | mag16 Flying Doc 69/70 |
| 2021-03-19 | Powers | Lance | Son of a Marine Aviator now deceased |
| 2021-03-17 | Paul | Robert | VMA 121 67.VMO 6.68 |
| 2021-03-16 | DiOrio | Edward J. | VMO-6 (66/67) |
| 2021-03-15 | Lorusso | Phil | C/1/3 FMF |
| 2021-03-15 | Bartick | Don | |
| 2021-03-15 | Dindal | Tyler | |
| 2021-03-14 | Upson | Donald | |
| 2021-03-14 | Baker | Jessica | |
| 2021-03-14 | Laird | Jim | HMM 362 ( 66-67) |
| 2021-03-14 | Creamer | ED | HMM-362 (65-66) HMH-463 (70-71) |
| 2021-03-14 | Hedges | Manuel (Bush) | |
| 2021-03-14 | Puterbaugh | Don | 314 '67-'69 |
| 2021-03-14 | Cunningham | Gary | HMM 264, HMM361, VT 3 |
| 2021-03-14 | shane | patrick | Son of Master Gunny R.D. Shane WW2, Korea, 3 times Vietnam |
| 2021-03-14 | Sexton | Dolores | |
| 2021-03-14 | Sexton | Christopher | USS Duluth LPD-6, 1987-90 |
| 2021-03-14 | Gagne | Janyce | |
| 2021-03-13 | Karakoudas | Rich | HMM165 1972/73 |
| 2021-03-13 | Hundley | David | Hmm165. 1968-69 |
| 2021-03-12 | Dietrich | Stephen | n/a |
| 2021-03-12 | Vandegrift | David | USMC |
| 2021-03-12 | Smith | Cecil J. | VMO-6 1967 |
| 2021-03-12 | Holdren | Randy | |
| 2021-03-12 | Mc Intyre | Gene | HMM 265 65/68 |
| 2021-03-12 | Nash | Thomas | HMM 263 1969/1970 |
| 2021-03-12 | Zabita | Peter | HMLA 167 / 1989-1993 |
| 2021-03-11 | Shriver | Jim | VMO-2, 1966-1967 |
| 2021-03-11 | Madson | Steve | HMM-764 2005 |
| 2021-03-11 | Shavce | John | HML-367 1968-1969 |
| 2021-03-11 | Kennedy | Tim | HMM 165 /1//Hmm |
| 2021-03-11 | Kennedy | Tim | HMM 165 /1//Hmm |
| 2021-03-10 | Liberson | Caitlin | Hml/a-167/5yrs |
| 2021-03-10 | Parry | Dale | HMM 163 , HMM 161, HMM 165 1948-1974 |
| 2021-03-10 | Moeller | Al | VMO-6, 1951-52, VFMA-314 1962-64 |
| 2021-03-10 | Wenk | John | HMM 263 1967 |
| 2021-03-10 | MALONE | DENNIS | HMM-263/1969-1970 |
| 2021-03-10 | Wilbourne | David | Swift Boats/UDT/SEAL - Vietnam |
| 2021-03-10 | Eagles | Tom | Corpsman / MAG-16 / 7 years In-Country |
| 2021-03-10 | Pirtle | Gordon | HMM-164/68-69 & 80-84 |
| 2021-03-10 | Gordon | Joe | HMM-165 72/73 |
| 2021-03-09 | westlin | Dennis | HMM 363 1966, 1967 |
| 2021-03-09 | Roman | Ronald | VMGR234 |
| 2021-03-09 | Roman | Ronald | VMO2/HML167 68/69 |
| 2021-03-09 | Carbary | Robert "Tim" | HMM-363,HMM-264 |
| 2021-03-09 | Marz | Gary | VMGR 352/234 Desert Shield/Storm |
| 2021-03-09 | Straka | Ed | HMM165 1968,,364 1967 164,,1972 |
| 2021-03-09 | Martin | Dennis | HMM363 66 / 67 |
| 2021-03-09 | Wernli | JOE | 67-68 CORPSMAN |
| 2021-03-09 | Keller | DENNIS | 62-63 MARINE GUARD CORONADO ISLAND |
| 2021-03-09 | Coffman | Ronald | HML-167 / 1979-1985, 1996-1997 |
| 2021-03-09 | Poleski | Marty | HMM-361 '66-'68 |
| 2021-03-09 | Burgess | Tim | HMM-263 69/70 |
| 2021-03-09 | Jameson | Edward | Hmm- 263 1968, Hmm-265 1969, HMMT 402 1970/71 |
| 2021-03-09 | Jaglowski | Allen | son of Raymond Jaglowski, First Marine Division, Guadalcanal |
| 2021-03-09 | Gibbons | Joseph | |
| 2021-03-08 | Holden-Knowles | Jamie | Widow of 2nd Lt John P Holden II, KIA Vietnam |
| 2021-03-08 | Dindal | Laura | Niece of Roger Herman |
| 2021-03-08 | Brown | Jerry | HMM 163 / 1966-67 |
| 2021-03-08 | shamer | wayne | hmm=363 65-66 |
| 2021-03-08 | Dexter | Douglas | 361, AAM 1962-1988 |
| 2021-03-08 | Forster | Bob | VMO-6 / 69-70 |
| 2021-03-08 | Colburn | Jason | HMLA167, HMM264, HMLA167, HMM264, HMLA775, HMLA775, HMLA773, HMLA367, HMLA773, 1993-2013 |
| 2021-03-08 | Lyons | Tom | HML 367 68/70 HML771 86/90 |
| 2021-03-08 | Lyons | Tom | HML 367 68/70 HML771 86/90 |
| 2021-03-08 | Ferguson | Richard | 87th FIS 64-67 USAF |
| 2021-03-08 | Whalen | Scott | FMF 151, HMM363 |
| 2021-03-08 | Boston | Dick | 67-68 |
| 2021-03-08 | Guy | Francis | 1962-65 |
| 2021-03-08 | Hinsch | Ray | HMM161; 1969-1972 |
| 2021-03-08 | Hammer | Daniel | HMH-462/1992-1998 |
| 2021-03-08 | Alls | Gary | HMM 263 '66-67 |
| 2021-03-08 | Centore | Rick | VMO-6/2/1 1965-1967 |
| 2021-03-08 | Croft | Rodney | VMO-6 66-67 |
| 2021-03-08 | Lind | Ronald | HMM265-165, 69-70 |
| 2021-03-08 | SWALLOW | TOLLIVER | HS4/HC1/HS84/HS246/1967-1991 |
| 2021-03-08 | Wilbourne | Barbara | Daughter, Wife, Sister and Grandmother to heroes |
| 2021-03-08 | Mitchell | Charles | VMO-6 = '66 - '67 |
| 2021-03-08 | Speichinger | Terrence | HMM361 1967-1968 |
| 2021-03-08 | Witt | Steven | HML267 1968-69, VMO6 1969-1970, HMS16 1970, HMM262 1970 71, VMGR262 1971 |
| 2021-03-08 | Tyndall | Norman | HMM165 1967 VMO-6 1969 |
| 2021-03-08 | Hallam | Michael | 62 / 67 |
| 2021-03-08 | Shelton | Frank | H&MS 33, VMFA323,VMFA542,VMCJ3/ 1965-1969 |
| 2021-03-08 | Ethier | Richard | VMO6 / 3/66-10/67 |
| 2021-03-08 | Ethier | Richard | 3/66-10/67 |
| 2021-03-08 | Boden | John | VMO-6 66 -67 |
| 2021-03-08 | Mohilla | William | VMO-6 / 1969 |
| 2021-03-08 | Boswell | Gordon | 1st Recon Battalion, Vietnam 1969-71 |
| 2021-03-08 | Reinke | Lance | VMO6 68-69 |
| 2021-03-08 | Pratt | Ken | HMM-163 |
| 2021-03-08 | Mascsak | Alan | VMO-2, H&MS-36; Aerial Observer 1979-1982 |
| 2021-03-08 | Martin | Justin (Jerry) | 3rd Mar Div AO w/ VMO-6 |
| 2021-03-08 | ubel | Jack | HMR161 53-55HML167 70-71 362 ,361, 267 , 264 |
| 2021-03-08 | Rakop, Jr. | Harold F. | HMM-361, 65-66;HMM -263,70-71 ; HMX-1, 66-70 3 70-71;Hmx-1 66-70 |
| 2021-03-08 | Rakop, Jr. 1118702 | Harold F. | VMF-221,1950 1952-56; VMT-2, 1950 |
| 2021-03-08 | Kufeldt | Ed | VMO-6, 67-68 |
| 2021-03-08 | Slayton | Johnny | hml-167 69-70 |
| 2021-03-08 | Reeves | Randall | HML-167 '80-'83 |
| 2021-03-08 | Knarr | Christopher | HMM-365/92-94, 01-07; HMX-1/07-11 |
| 2021-03-08 | Smith | Herbert | MAG-16 62-63-64 |
| 2021-03-08 | Archuleta | James | HMM-364 '65-'66,VMFA-115 '68,'69 |
| 2021-03-08 | Dunn | Michael | HAMS-16 & HMM-263 '69 |
| 2021-03-08 | DeBarge | George | HMM-361 62/64 |
| 2021-03-08 | Keeley | Michael | VMO-2 79-82 -VMGR-234 83-86 |
| 2021-03-08 | Ring | Bill | HMM-364,165 67/68 |
| 2021-03-08 | Martin | Dennis | 1966/1967 |
| 2021-03-08 | Moore | John | HMM-163/361 Vietnam 1965 |
| 2021-03-08 | Sandbulte | Wayne | HMM263- 1967; HMM165-1968-69; HMM364-1969-70 |
| 2021-03-08 | Swain | Wendell | HML- 167 /70-71 |
| 2021-03-08 | Miller | Paul | HMM-361/1967 |
| 2021-03-08 | Batroff | Daniel | MWCS 1980-1984 |
| 2021-03-08 | Grizzle | Tim | HMT-303 / 86-88 |
| 2021-03-08 | Miller | Don " Gunny " | VMO-6 1969, VMO-5 1968, HML-267 1968 |
| 2021-03-08 | Larson | Lew | VMO-2 66/67 |
| 2021-03-08 | Hartman | John | HMM-165/1967 |
| 2021-03-08 | Feikert | Charles S. | 23d RCT 2D Korea50-53 U.S. AirForce 54- 79 Ret. |
| 2021-03-07 | Phipps | Thomas | US Army 3/505 82nd Airborne Division |
| 2021-03-07 | Steinway | James | U.S. Air Force 1965-1969, 2035 Comm Sq. Castle AFB |
| 2021-03-07 | Wiley | Bo | HMM-268, RVN 68-69 |
| 2021-03-07 | Bankard III | Alphonse | VMO-1,HMA-269, HMA-369, 70-74 |
| 2021-03-07 | Harris | Robert | VMO-6 (1969), HML-167 (1970), VMFA-235 (1973-1976) |
| 2021-03-07 | Di Domenico | Tom | HMM-262, HMM-263, H&MS-36 |
| 2021-03-07 | Gonzalez Jr | Marcelo | HMM 365 64-65,HMM 363 67-68, HMM 165 72-73, |
| 2021-03-07 | Crutcher | Jerry | HMH 363, 361 1967,68 |
| 2021-03-07 | Nelson | Ellis | HML-167/1970 |
| 2021-03-07 | Cors | Dale | HMM-262, HMM-164 '66-'67 |
| 2021-03-07 | Underwood | Joseph | HMM-361,66-67;HML-367,71-72 |
| 2021-03-07 | Mullen | Michael | HMM-262, '67-68; HMA-369, '72 |
| 2021-03-07 | Gates | Phil | Helos 56 - 68/VMGRs69 - 78 |
| 2021-03-07 | Carson | Emmett | HMM-364 1968 |
| 2021-03-07 | Bailey | James | HMM-162-1963 |
| 2021-03-07 | fenwick | bill | |
| 2021-03-07 | Schoenherr | Dave | VMO-6. 66-68 |
| 2021-03-07 | Pratt | Fred | HMM-265 & HMM-161 RVN '68-'69 |
| 2021-03-07 | Adair | Bryan | HMM 265 Vietnam Nov 1967 - Jan 1969 |
| 2021-03-07 | Davis | Charles (Chuck) | H&MS-16 (68-69)H&HS MCAS Iwakuni (81-89) |
| 2021-03-07 | Smith (decd) | C. Dannie | VMFA 323 Vietnam 1967-1968 Submitted by Charlotte Adair - we have two swords |
| 2021-03-07 | Edgren | Vern | VMGR152, 252 &352 66-70 |
| 2021-03-07 | Holder | Todd | HML/A-167 1994-2008 |
| 2021-03-07 | Day | Edward | HMM-361 HMM-163 1968 |
| 2021-03-07 | McMillan | Kenneth | HMH462-HMM361-363, 61-65 |
| 2021-03-07 | Gross | Nancy | Sister of fallen warrior |
| 2021-03-07 | Repko | William | HMM-165, 1966-1968 |
| 2021-03-07 | Zelinsky | Roger | HMM-263 '66-'67 |
| 2021-03-07 | Setter | Joseph | HMM361/HMM163 |
| 2021-03-07 | Fore, Jr | Dewey | HMM 262/ 66-67 |
| 2021-03-07 | Adams | Roy | HMM 362 1962 HMM364 1964 HMM 361 1965 HMM 163 1966 SOG 1967-1971 |
| 2021-03-07 | Barber | John "JD" | HMM-263 / 70-71 |
| 2021-03-07 | Lepo | Pete | HMM-181 65/66; VMO-2 70/71 |
| 2021-03-07 | Waters | KD | VMF-323 58-60, VMCJ-1&3- 60-62, VMT-1 62-63, VMO-1,2,3,5- 66-75, MAG -39 CO/XO 80-82 |
| 2021-03-07 | Campbell | William | HMM-161? |
| 2021-03-07 | Davis | Douglas | HML-367/1975 |
| 2021-03-07 | David | Tunmire | VMO-6 61-66 |
| 2021-03-07 | FUNFAR | BARRY | FEB 1968-OCT 1969 |
| 2021-03-07 | FUNFAR | BARRY | HML-167 & VMO-2 |
| 2021-03-07 | Mayers | Robert | 77-80 Hml 167 VMO1 80-81 |
| 2021-03-07 | Smith | William | HMM-164/ 1969-1970 |
| 2021-03-07 | Crow | Bruce | HMM-361 '67-'68 |
| 2021-03-07 | Sepulvado | Gary L. | HMM-262; Vietnam 1966-67 |
| 2021-03-07 | Hogoboom | Robert | HML 167 69-70 |
| 2021-03-07 | giddings | john | HMM163 |
| 2021-03-07 | Doo | Clyde | 263 & 262/1969 |
| 2021-03-07 | Reed | James | HMM 364 / 67-68 |
| 2021-03-07 | Bibler | Jay | VMA-121 ~ 1960-1962 / VMFA-314 ~ 1962-1965 / VMFA-115 ~ 1967-1968, 1971-1973 |
| 2021-03-07 | Rosser | Dick | VMO-6, HMM-164 67-68 |
| 2021-03-07 | Shantry | Buz | HMM-363 66-67 |
| 2021-03-07 | Munoz | Juan | HMM-164 1965 -1967 HMM-263 -1970-1971 |
| 2021-03-07 | Dion | Ronald | HMM-364 1968-1969 |
| 2021-03-07 | Boone | Bill | HML 167 - 1970 |
| 2021-03-07 | Upshaw | Richard | HMM-265/1968-69 |
| 2021-03-07 | Smith | Mike "MA" | HML-167, 69-70 |
| 2021-03-07 | Pencek | Barry | HML-367 1970-71 |
| 2021-03-07 | Viti | Al | 67-92 |
| 2021-03-07 | Pizzuto | Mike | HMM164 & 165/1966-1967 |
| 2021-03-07 | Hays | Jamie | HMM-402, 204, 261, 165, H&MS-26/'69-'77 |
| 2021-03-07 | Johnson | Dan | HMLA-167/HMM261/266 _87-92, 96-99 |
| 2021-03-07 | toettcher | richard | HMM361 65-66Vma21168-69 |
| 2021-03-07 | Bibler | Steve | MACS-1 / 1991-1995 |
| 2021-03-07 | Stoneking | Donald B. | HMM-263/265 - 1969 |
| 2021-03-07 | Larkin | G. Larry | HMM-262 Vietnam 1967-68 |
| 2021-03-07 | Cronin | Jim | HMM-262 70/71 |
| 2021-03-07 | Andrews | Kimo | VMO-6, '66/'67, VMA-311, '70-'71 |
| 2021-03-07 | Otto | George | Hmm-165, 1967-1968 |
| 2021-03-07 | Marnin | Phil | 362 65/66 |
| 2021-03-07 | Burns | Skip | HMH 362, 363, 462, 463 VMGR 152, 252, 362, |
| 2021-03-07 | Defeo | George | VMO-6 DEC 66_AUG68 |
| 2021-03-07 | Casey | Jim | HMM-263/70 |
| 2021-03-07 | Princess | John | HML-167/69-70 |
| 2021-03-07 | ALLEN | JIM | HMM 163 6 2 VMO-2 67 |
| 2021-03-07 | Hilton | Jud | HMH-463, VMA-211, BLT 2/4, all in RVN |
| 2021-03-07 | goodwin | ron | hmm36 1 66-67 vmo2 70-71 |
| 2021-03-07 | Schoech | Matt | MAG16, MABS16 65/66 |
| 2021-03-07 | Staerker | George | HML-167 (1970) |
| 2021-03-07 | Boulton | Steve | HML-167 |
| 2021-03-07 | Stover | Smokey | HMM 261, 64-66, HMM 365, HMM 402, HMM 161, VMLO 2, VMO 6 |
| 2021-03-07 | Kenyon | Doug | HMM 161/HMM 263 '70/'71 |
| 2021-03-07 | LeCouteur | Edward (Frenchy) | HMM-161 |
| 2021-03-07 | Dagley | Bob | HMH462 HML367, 66-70 |
| 2021-03-07 | Stewart | James | HMM 365 '64-65 |
| 2021-03-07 | Gauntner | Bob | HMM- 362 / 1968-69 VN |
| 2021-03-07 | Chellis | Scott "Banford" | HML-167/1970-1971 |
| 2021-03-07 | Paskevich | Tony | Vmo |
| 2021-03-07 | Scanlan | Gerard | 463 /1958 |
| 2021-03-07 | Beeman | John | HMM 363 '65, HMM 364 '66, HMM 361 '67, HMM 264 '68 |
| 2021-03-07 | Barcelon | LeRoy | HMH-463 Det A (1966 - 67) |
| 2021-03-07 | Katz | Slick | USMC 68-04 |
| 2021-03-07 | Olson | Glenn | VMO-6 1966/67; VMO-2 1970/71 |
| 2021-03-07 | jensen | Duane | HMM-265 (1966) HMM-364 (1970-71) |
| 2021-03-07 | Love | Chuck | HMM-263/262/164 |
| 2021-03-07 | Bryant | Cody | HMM-262/ 3 yr, HMX-1/ 6yr |
| 2021-03-07 | Atteberry | George | HMM-163 '65 VN |
| 2021-03-07 | Citrano | Jim | HMM-363/1967-1968 |
| 2021-03-07 | Krywko | Wally | HMM-364/ 1965-66, HML-167 / 1967-68 |
| 2021-03-07 | Herman | Roger | HMM-361 / 1967-68, VMGR-152 / 1970 |
| 2021-03-07 | Beddoe | Wally | MAG-16 1981-1985 |